Sandra Huber Certified Instructor for Women's Council of Realtors (WCR)
July 12, 2017 | Company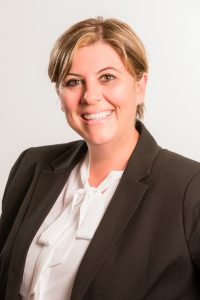 Cape Coral, FL- Sandra Huber, real estate agent at Miloff Aubuchon Realty Group and 2017 President-elect for the Women's Council of Realtors (WCR) in Cape Coral has earned her Certified Instructor Certification to teach WCR courses on networking and referrals.
Sandra has been a long time member of Women's Council of Realtors Cape Coral. As a newly Certified Instructor for the Networking and Referrals – Building Business and Profit class, Sandra teaches WCR members about networking techniques, how to build a successful referral database, and how to utilize social media tools to better their business. This networking and referral class is one of the courses to achieve the Performance Management Network (PMN) Designation – a Realtor Designation recognized by the National Association of Realtors (NAR). Sandra received her PMN designation in 2016.
Sandra speaks fluent English and German; she currently holds the following designations:
CIPS (Certified International Property Specialist)
GRI (Graduate Realtor Institute)
Performance Management Network Designation
Resort and Second Home Property Specialist (RSPS)
ACCRS (Accredited Cape Coral Residential Specialist)
Sandra is an International (Affiliate) Member of the following Realtor Associations:
International member of the IVD (Realtor Association of Germany)
Canadian Real Estate Association (CREA)
For more information about becoming a WCR member contact Sandra Huber, shuber@miloffaubuchonrealty.com.
Miloff Aubuchon Realty Group, the real estate division of Aubuchon Team of Companies, began in 1998. Today the company has grown to nearly 100 agents with five real estate offices across SW Florida; three in Cape Coral, one in Bonita Springs and one in Estero.