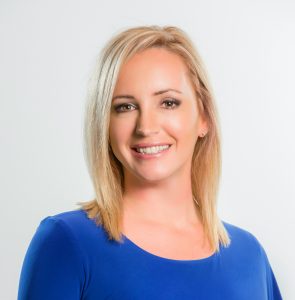 Christine Antonides
General Sales & New Home Specialist
Christine Antonides is originally from Downers Grove, Illinois. While growing up, she enjoyed helping her mom design ads for their family-owned real estate magazine in Illinois, Homes Magazine. At an early age Christine realized she had a passion for real estate and advertising. She followed her passion and became an apprentice to her mother-in-law who has over 30 years of real estate experience. Christine's professional skills flourished and she became known as a local market expert and featured real estate contributor in magazines.
After 10 years of living in Illinois and frequenting Cape Coral, Christine and her family decided to make SW Florida their permanent home. Christine expanded her business from Illinois to Florida and joined Miloff Aubuchon Realty Group. She specializes in resale properties, new home sales and investment properties.
Christine understands firsthand the process of relocating and the challenges it can present. Her goal is to educate her clients about the real estate market in SW Florida, providing expert negotiation advice while making the process of finding a dream home, a rewarding experience. Christine is very knowledgable about SW Florida, Lee County school systems, recreational activies, boating, and Cape Coral's 400 mile canal system.
In addition to spending time with her family, Christine enjoys supporting the community. She serves Lee County Public Schools as coach for the Odyssey of the Mind program, volunteers at Oasis Charter School, and along with Miloff Aubuchon Realty Group, participates in many charitable events each year. She also enjoys spending time at the beach and discovering off-the-beaten-path dining spots.
Want to make SW Florida your home? Contact Christine, 239.994.2761, or via email, Christine@TheGulfCoast.Life.
Visit her website to start your home search today: www.TheGulfCoast.Life