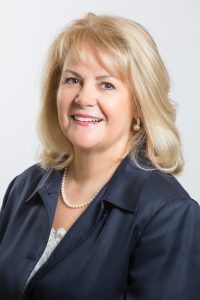 Darlene Turek
Customer Care Concierge & New Home Specialist
Darlene Turek was born in California and raised in Russellville, Arkansas and Oklahoma City, Oklahoma. As an adult, she returned to Orange County to pursue what would become an extensive career in commercial real estate lending. After realizing the freezing winters of NE Oklahoma were not for them, Darlene and her husband of nearly 25 years, Brad, relocated to SW Florida in 2013 to enjoy their retirement minus the snow and ice. Taking full advantage of the Florida lifestyle, they are avid boaters and outdoor adventurists.
During her years in business, Darlene was a paralegal for a real estate and probate office. She served as an Underwriter for a title insurance company, Loan Administration Officer for both commercial and residential developments, and a Commercial Real Estate Lender. This collection of experience allowed her to retire as Senior Vice-President for Commercial Real Estate Lending for Bank of America in Irvine, California.
Coincidence, or some would say, fate, occurred when she made the move to SW Florida: They purchased a home with a Miloff Aubuchon Realty Group agent, obtained their mortgage with Tracy Vanlandschoot with Mortgage One, her husband Brad attended a Leadership class getting to know peers of Miloff Aubuchon Realty, and now, Darlene works as a part time Customer Care Concierge for the Miloff Aubuchon Real Estate Information and Model Home Center.
Darlene is a doggy mom of two Yorkies. She enjoys boating, reading, old fashioned cooking and baking.  She is an active volunteer for Cape Coral Caring Center where she also serves on the Board of Directors.
Contact Darlene at r 239.314.9337. You can also reach her email, dturek@miloffaubuchonrealty.com.