Leiny Ruiz
Executive Assistant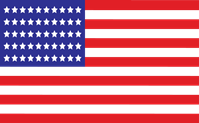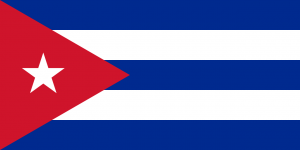 Originally from Havana, Cuba, Leiny Ruiz moved to Miami with her family when she was just three years old. Motivated by the lessons of perseverance and unyielding effort gathered from her parents, she graduated third in her high school class at the age of 16. After visiting Cape Coral numerous times throughout most of her childhood, her parents made the decision to relocate to SW Florida and begin to truly live the "American Dream".
Leiny has a Bachelor's degree in Political Science from Florida Gulf Coast University. She is also a Crisis Responder with Crisis Response International. Leiny has visited many places in the Caribbean and has volunteered with Habitat for Humanity building houses in Guatemala. She enjoys reading, attending live storytelling sessions, and listening to Jazz music.
As a part of Aubuchon Homes, Leiny is Executive Assistant to Gary Aubuchon. She also assists in marketing projects ranging from press releases to promotional projects. Contact her via phone, 239.542.1075 or via email, lruiz@aubuchonhomes.com.
Testimonial
"I currently have some vacation guests that are staying in one of my vacation homes. I was advised the day I came back from vacation on Monday that they were booked and were coming in late that night for a week. Since it is offseason and such a short notice the internet and satellite were not turned on. The guests are from Argentina and speak no English. They were referred to us by a Spanish Realtor from another company. The other Realtor translated that the customers were not happy because they didn't have internet. The owners were called that next morning and the internet and satellite was turned on, however, the guests did not know how to enter the password for the network. The Spanish speaking agent was at the home and I asked if she could translate on how to get the internet up and running. She told me that it is not her job and that she was not paid a commission. I told her I would go out and get it up running.
Since it was around 5:30pm in the evening and I was leaving from the Sales Center I asked Leiny if she could go to the property to  help me translate to the guests. Without hesitation she agreed and met me out there. With her translation and welcoming attitude to these clients we were able to get the internet up and running. Not only did she help defuse the situation but she also wrote her name and number on the back of my card and told them to call her for any other issues they may have.
It is unusual for a young person to go above and beyond on what their job title calls for. I was extremely impressed and it made me understand again why we are called Team Aubuchon. Many of our professionals can take a lesson from this including myself that it is not always about the money!!
Leiny thanks so much for being a blessing to our company and reminding me again about values and teamwork."
Mark Miloff