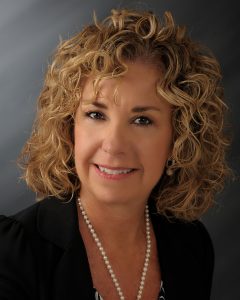 Ginger Cross
General Sales & New Home Specialist
Ginger Cross: Broker Associate, CRS, GRI, CDPE, REOS
Ginger is nearly a Florida native, having moved to Florida with her family in 1971 from Belleville, Illinois after her father retired from the Air Force. A proud Fort Myers High "Greenie", Ginger went on to graduate from the University of Florida (UF) with a BSBA, majoring in Real Estate & Urban Analysis. After graduation, Ginger began her real estate career working with Gulf Abstract & Title in Fort Myers which later became a branch office for Attorneys' Title Insurance Fund, Inc., Florida's largest title insurer.
Ginger was promoted after a short time to open a new office in Gainesville for "The Fund", working primarily in the title search and underwriting side of the business. Her continual promotions allowed her to oversee both coasts of Florida, from the Panhandle to Key West. She continued her career in title insurance for 16 years, managing over 200 employees throughout Florida.
Ginger has been a Realtor/Broker for nearly 15 years, earning the designations of Certified Residential Specialist (CRS), Graduate of Realtor Institute (GRI), Certified Distressed Property Expert (CDPE), and Real Estate Owned Specialist (REOS). She was the owner of Cross & Associates Real Estate, Inc. for 12 years. Ginger specializes in gated, waterfront, and golf course communities from Fort Myers and Cape Coral to Estero and Bonita Springs.
Ginger's two great loves are her family and the Florida Gators! Ginger and her husband Rick Walker (a 5th generation Floridian!) attend as many Gator football games as possible and are avid sports fans. She also indulges her passion for cooking by working with a private chef, catering dinners and functions throughout Southwest Florida. Ginger is a mom to her two gorgeous dogs and an aunt to two beautiful nieces.
Ginger understands the importance of giving back to the community and has been a volunteer for the American Heart Association's Heart Ball for many years, serving on every committee. She is devoted to providing outstanding customer service and giving 110%, whether for work or play!
Contact Ginger via cell or text @ 239.410.3599 or email, gingercrosswalker@gmail.com.
TESTIMONIALS
"Ginger,
Right after you left this evening Rosanne and I started talking about how lucky we are that we know you, trust you and have all the faith in the world with you! What a nightmare it would have been trying to research and find somebody. We couldn't even imagine trying to find and then go through an entire sale process with a person/realtor that you don't even know, give them the keys to your house and then cross your fingers.
We're Lucky!!! Happy to have you!!
We also want to thank you for coming over and setting us up at the drop of a hat. We not only know that you work for the best in this market, but more importantly we think that they can't get any better than you personally and professionally.
Talk soon!"
Brian & Rosanne