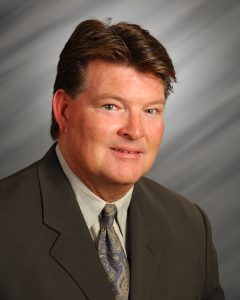 Jim Peterson
General Sales & New Home Specialist
Jim Peterson: Broker Associate
Jim Peterson is best described as a self starter, committed, and dedicated individual.
From his early years as a paperboy for the Washington Post, to an owner and
operator for more than 20 years of two successful landscape construction firms, to now a dedicated real estate professional, Jim's approach to business has always been the same: "Putting His Clients First". He learned quickly the path to success means really listening to his clients' needs and exceeding their expectations. As a result of his character and solid work ethic, Jim prospers in any venture he takes on.
A resident of Florida since 1974, Jim graduated from high school in Tampa and went on to receive degrees in Landscape Architecture and Business Management, from the University of Florida-Gainesville and the University of South Florida-Tampa. After spending several years vacationing in the area, Jim and his family fell in love with Cape Coral and in 1999, decided to make it their new home.
An avid boater and fisherman, he shares his passion for the water with his wife Cheryl of 29 years, and their four children, Jimmy, Virginia, John, and Brooke. Jim describes his passion: "We spend every chance we can on our boat, taking the kids fishing, enjoying trips to the beach, visiting local waterfront restaurants, and sunset cruises with friends and family".
Cape Coral truly is "Paradise". If you are looking to buy or sell real estate in Southwest Florida, look to Jim for the knowledge and expertise you need to reach your goals. Whether it be on or off the water, Jim will help you "catch" the home of your dreams! Contact Jim Peterson, 239.470.2353.
Testimonials from Raving Fans of Jim's!
"We bought a house on 10th Avenue in April. Jim Peterson was our real estate agent. His wife Cheryl also helped. We want you to know how good of real estate agents they are. They went above and beyond the call of duty. We stayed at the house for 1 night because it was vacant to see how well we would like it.
We ended up buying it because of this. They had all kinds of drinks and food ready for us to make our night there so enjoyable. Cheryl even washed the sheets and towels. Now that is service with a smile. Just wanted you to know what good employees you have. Don't ever let them get away from you.
Thank You Jim and Cheryl."
David and Donna Finch
"Hi Jim!
I just wanted to send a quick note thanking you for helping Billy & I with our real estate purchase on 9/20/13. We appreciate the time and effort you put in to make it happen. Also appreciated the celebration party you provided after the closing.
It's nice to work with someone that truly has our best interest at heart…and not just trying to make a sale. You're great to do business with, Jim. We will definitely call you the next time we are interested in buying or selling.
Thanks again!"
Lorena & Billy Smith
Cape Coral, Florida
"Ich arbeite mit Jim Peterson seit rund 2 Jahren. in dieser Zeit konnte er mir verschiedene Liegenschaften (Einfamilienhäuser an bevorzugten Wasserlagen in Cape Coral) vermitteln. ich lernte Jim als kompetenten, fleissigen und ehrlichen Broker kennen und kann ihn mit gutem Gewissen empfehlen."
Roland Gyssler, Schweiz
"Since about 2 years Jim has been working with me. During this time frame, I bought several properties (single family homes on privileged waterfront locations). I know Jim as a capable, hard working and honest broker and would recommend him without hesitation."
Roland Gyssler, Switzerland
"Jim did a fantastic job in selling my Dads house. I believe that he sold it in a week!! Jim made me feel like I was his only client. I was able to call him any time with questions. For the few times he did not answer he got back to me ASAP. He not only sold my house but he hooked me up with an estate sale company which was a godsend. They basically cleaned the house for me and I made a few bucks in the process. We also had an issue with the AC while I was there and he contacted a buddy of his who fixed it quickly. It was the "hotter" time of year J He went above and beyond."
Best Regards,
Michael Reinesch
"Jim is a true professional. He Worked diligently in the entire process of our real estate transaction. He is ethical and believes in integrity. It was a pleasure dealing with Jim and we highly recommend him."
Marci & Gary
"We would like to commend Jim on his professionalism, knowledge, diligence, tolerance and friendship. He helped us purchase our "new" home and to sell our existing one.
Our many thanks to Jim for all his assistance. Without reservations, we highly recommend him to anyone buying or selling. Having done both with Jim Peterson was a pleasure."
Leanne
"Jim Peterson is one of the best real estate agents we have ever worked with. As we searched for just the right retirement home in Florida, Jim diligently provided us with scores of properties to view – even as we kept "refining" the concept of what we wanted. He was always patient and never tried to unduly influence us in our decisions.
He did find the right house for us, and continued to assist us from the inspection to the settlement. Being out –of-state purchasers, it would have been impossible to complete the transaction without Jim's help. We're glad we had Jim Peterson as our realtor."
Dan and Maureen
"Jim Peterson did a great job. He is a no nonsense Realtor who is very much in tune with the market conditions. A real professional! Although, I lost money I was very happy with Jim's ability to get my house sold. I think it was only about 30 day till it was under contract. I most certainly will employ Jim again when making a purchase which will be sometime in the near future. Thank you Jim for all your help."
Sincerely,
Peter deMont
"It was a pleasure dealing with Jim. Even though we were not purchasing a million dollar home Jim made us feel like we were a million dollar customer. He was always professional and courteous and if we engage in another real estate transaction I would be very happy to have Jim represent us."
Regards
Willie Herman