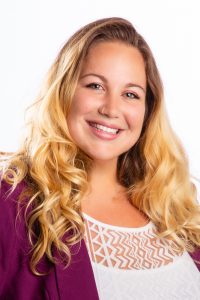 Jordan Jones
Vacation Rental Specialist
At a young age, Jordan Jones developed a love for the process of making a house a home.  Her family owned a construction company, so she grew up visiting job sites with her dad and learning everything she could about the industry.  Jordan had an eye for the design side of the business, so after graduating from the arts-focused North Fort Myers High School she followed her passion for studying architecture at Savannah College of Art & Design.
Jordan returned to Cape Coral to start her career in real estate working for five years in property management.  Family friends raved about Miloff Aubuchon Realty Group, so Jordan decided to join the team as a Vacation Rental Specialist.  Jordan's positive attitude and smiling face welcome Southwest Florida visitors looking for the perfect retreat.  In fact, some of her friends even refer to her as a "ball of sunshine".
If she's not in the office, then Jordan can usually be found soaking up the sun at the beach.  It's the perfect place catch up on her current novel of choice.  Jordan's love for reading is almost as strong as her love for the arts, so you'll almost always find her with a book in hand.