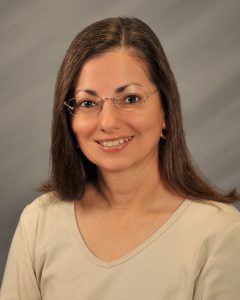 Mary Dionne
Repairs & Maintenance Assistant
Mary Dionne is originally from Chicago, Illinois, and was proud to called Chicago "home" until she moved to New Hampshire upon completion of high school.
She began her career working in the construction industry for a top Realtor/Builder. Mary worked closely with the on-site foremen to ensure the building schedule met the target Certificate of Occupancy (CO) date. She ordered all materials from concrete and frame packages to carpet and appliances, as well as customer selections and changes. After 12 years of service, Mary decided to head back to school to obtain her Bachelor's Degree in Business Administration at Southern New Hampshire University. While pursuing her degree, she took a management position in the healthcare industry for nearly 10 years.
Ready for a change from the cold New Hampshire winters, Mary moved to Florida in 1999 and settled in Cape Coral. She sought employment in the building industry once again and landed her current position as the lead assistant to the Repairs and Maintenance Manager with Miloff Aubuchon Realty Group. Working for the property management division allows her to do what she does best – troubleshoot repair calls from tenants, and take care of their needs accurately and quickly. Mary's goal is to ensure her clients are well taken care of immediately.
Outside of the office, Mary and her significant other, Chuck, enjoy weekend getaways on their boat along with their basset hound Chloe. She also likes to read, watch movies, and especially enjoys getting together with friends. But most of all she really enjoys the Florida lifestyle. Mary sums up her enthusiasm for Florida, "It really is paradise!" Contact Mary, mdionne@miloffaubuchonrealty.com or 239.541.4006.