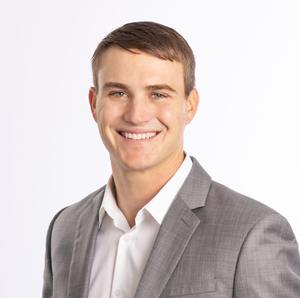 Adam Trelow
Illinois
Adam Trelow is a Real Estate Agent with Miloff Aubuchon Realty Group.  He is also a coach to hundreds as a fitness instructor.  Adam holds a bachelor's degree in Exercise Science from Southern Illinois University.  He has a passion for health and wellness and eight years of experience working alongside his clients on their fitness journey.   As an instructor, he enjoys motivating, supporting, and guiding people of all ages and backgrounds.
Adam brings that same passion and excitement to real estate.  He provides a high level of service to his clients while coaching them through their journey towards homeownership.  Adam is dedicated to making the experience enjoyable and educational.  His clients appreciate his positive attitude and approachable personality.
Adam grew up in Southwest Illinois.  He comes from a large family with two brothers and two sisters.  He moved to Southwest Florida two years ago and ever since has been enjoying the outdoor lifestyle the area has to offer.  Adam enjoys golf and competes in professional long drive competitions.  He also loves boating with friends in his free time.