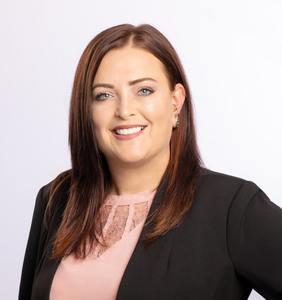 Ashley Humphries
Florida
Ashley Humphries is a second-generation Lee County native with strong family ties to Southwest Florida.   Growing up locally gives Ashley intimate knowledge about this area.  She is committed to serving its residents while building and maintaining the excellent reputation of the SWFL community.
Ashley comes from a long lineage of Southwest Florida residents.  Her grandfather is considered one of the founding fathers of Cape Coral.  Both grandparents served this great county for more than 30 years as Realtors.
Ashley is a self-starter.  She spent most of her adult life as a small business owner operating a local cleaning business.  She will be making a seamless transition into Real Estate as she has been serving customers in their homes and developing trusted relationships for many years already.
Ashley's foundation in all she does is her faith, so you can count on her for integrity and compassion for all her clients. She is a mother of three guiding her children through life and being an example to them.  Ashley volunteers most of her free time serving in her church and giving back to the community.  Outside of church, she spends time with family in the woods with their four-wheelers or in the mountains with their jeeps.  Faith, family, and service are the foundations of her life.