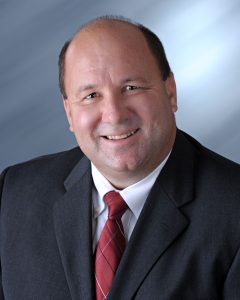 Bob Guziak
Director of Property Management
Bob was born in Sarnia, Ontario, Canada and grew up across the border in Port Huron, Michigan. He received his Degree in Computer Science/Business Administration, and began his career as a computer programmer.
With hard work and determination, Bob worked his way up and served as a CIO for several major corporations in the Detroit area. In 2007, Bob partnered with a business associate to start a new Auto Glass Company, which is now known as the largest Auto Glass Company in Michigan, with more than 80 locations across Michigan and Ohio.
Bob vacationed in Florida for many years as he was growing up, so it was a natural fit for him to buy his own vacation getaway in 2004 in Cape Coral. He spent many weekends flying to SW Florida, until he finally made a permanent move in 2011. His only regret? Not moving here 30 years earlier!
He loves this area and working with people, which is why he made a career change to real estate. Bob says, "I love this area. There is so much to do, especially when you are so close to world-renowned beautiful beaches." He enjoys all things Florida and specifically the myriad of activities Cape Coral is known for, from water sports, to golf, bicycling, and motorcycling. He is passionate about reading, learning, and exploring new places and challenges.
Bob understands the importance of giving back to the community. He has been volunteering for 25 years with organizations such as The Ronald McDonald House Charities of SWFL, through his church, and local events benefiting children in need.
Having made the move to Cape Coral himself, Bob finds much gratification in helping his clients find their dream home. He prides himself on being a good listener, genuinely interested in understanding his client's wants and needs. Bob promises to go above and beyond your expectations and help you live and enjoy this area we call, "Paradise!"
Contact Bob, 239.560.5785 or via email, bguziak@miloffaubuchonrealty.com.
TESTIMONIALS
A Raving Fan of Bob's:
"Thank you again for taking us around. You were such a great match for us. Really enjoyed the hospitality! We truly appreciated your time and knowledge today. It was great!"