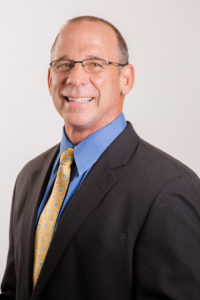 David Wittig
Delaware
David Wittig was born in Louisville, Kentucky and raised in Wilmington, Delaware.  After graduating from high school, David attended the University of Delaware where he studied Political Science. David's family has always been active in the real estate business; his father started a commercial real estate brokerage in Delaware and encouraged David to pursue his real estate license, which David obtained in 1983. In 1993, he was presented with an opportunity to work with his uncle in his mortgage firm, so David packed his bags and headed to SW Florida.
A few years later, he earned his Florida real estate license and since then has specialized in many areas of real estate including: development, investment properties, appraising, home rehabs, and property management. David joins Miloff Aubuchon Realty Group as a General Real Estate Specialist, helping his clients find their dream home.  "I am honored to be associated with a group of people that share the same values as myself, and enjoy giving back to the community", says David.
David and wife Laura were married in 2003, and collectively they have four children. David enjoys all outdoor activities including hunting, backwater fishing, and fitness. He is active in Kenpo Karate and a vintage car aficionado with his three brothers.
Contact David to help you find or build your dream home! Dwittig@miloffaubuchonrealty.com, 239.233.7582.