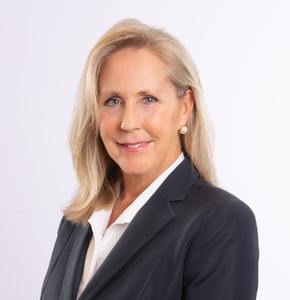 Donna McClung
Georgia
Donna McClung recently set down permanent roots in Fort Myers, FL.  She moved from Atlanta, GA via Michigan, but has been coming to Southwest Florida regularly for the past 45 years.
Although new to Florida Real Estate, she held a license in Georgia focused on Fannie Mae foreclosures encompassing listing, analysis, and property management.  She specialized in compiling Broker Price Opinions on each of Fannie Mae's foreclosures in the Atlanta area to determine value. She has helped hundreds of buyers and agents unfamiliar with foreclosures through the buying process of acquiring these properties.
Donna believes an investment in real estate is one of the most significant purchases you can make.  As Russell Sage said, "Real Estate is an imperishable asset, ever-increasing in value.  It is the most solid security that human ingenuity had devised.  It is the basis of all security and the only indestructible security."
Prior to real estate, the majority of Donna's career has been in data center technology where she helped Fortune 2000 companies design, build, and integrate leading-edge technology to foster corporate productivity and enhance profitability.  She covered the southeast territory for large and start-up technology companies.
Since moving to Florida, as she was in Georgia, Donna became actively involved in civic organizations, volunteering with children advocacy and elderly care.
She is an avid golfer, walker, and cyclist.