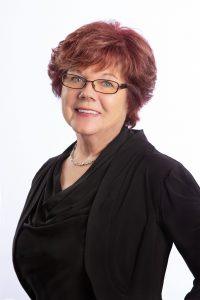 Donna Ryan
New Hampshire
After living in the cold Northeast all her life, in 2000 Donna and her husband, Gary decided they were at a point in their lives to move back to Gary's roots in Florida.
After graduating from business school, Donna spent several years working for Executives in the Corporate world.  During this time, Donna received an opportunity to work for a local law firm, where she was exposed to the many aspects of the legal field.  It was her exposure to the Real Estate side that interested her the most.
With 30 years of Real Estate experience, including new home sales, Donna's focus is giving customer's the best possible home buying and selling experience.  It is her belief that to best serve her customers, it is important to treat their real estate needs as if they were her own.
It is Donna's belief that a home is more than a roof over your head, it represents your life, your dreams, and your hopes for the future. A real estate transaction should be both a monetary and emotionally rewarding experience. That's Donna's goal as a Realtor- to help you meet your goals, whatever they are, in the best way possible.
As a Seller, you need a Realtor who will be honest about what you can expect in this market, and give you the advice you need to put your home on the top of buyer's lists.
As a Buyer, working with Donna means she will take the time to listen and understand your needs and develop an individualized plan for meeting those needs.  Donna's clients are not another "transaction", they are people who are often making the most expensive purchase of their lives. Donna knows it is her duty to do what she can to make that process run smoothly.
Whether you are selling your own home or searching for a new home, Donna will work hard to make sure you are completely satisfied. She has the knowledge, experience, and dedication to get the results you expect from a Real Estate Professional.
Family is everything to Donna.  When not working, she enjoys spending time with her husband,  daughters, grandchildren, and great-grandchildren.
"Where every transaction is treated as if it were my own"