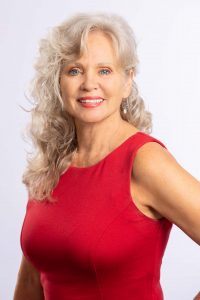 Elin Sonne
Leasing Specialist
Elin Sonne is a Leasing Specialist and joins the Miloff Aubuchon Realty Group family as a great asset to our Property Management Division.  Elin's extensive experience and expertise in Property Management and market trends makes her a valued partner we welcome and one, you will want to work with!  She is passionate about customer service and loves to assist people in their next stage in life, be it a homeowner, tenant, or working together with an agent and their customer.
Elin was born in Denmark.  From 3 to 8 years old, she found herself in India, falling in love with birdwatching and butterfly catching in the foothills of the Himalayan Mountains with her Dad, who was her inspiration to a lifetime of adventure, curiosity, education, and travel.  Her mom & dad were physical therapy missionaries.
In 1962, the family immigrated to America, arriving by ship in New York Harbour, with everything they had in the world in the back of their Opal Cadet they brought over with them.  With $12 to their name, 3 kids sitting on top of suitcases in the back seat, the adventure continued in America and reads like a typical immigration family story.  Her parents worked at minimum wage often two jobs at the same time for several years to build the American dream all while raising kids from 2-8 years old.  Elin is no stranger to starting over and it taught her the strength to face challenges later in life.
After growing up in Takoma Park, Maryland, Elin graduated from Andrews University in Michigan with a BS in Physical Education.  She spent over 10 years teaching high school, contributing to various schools in Missouri, New Mexico, and California with her touring gymnastics team giving performances for PR purposes. She still keeps in touch with many of the students and teachers today.
Elin moved to Cape Coral in 2004 from California to join the local mortgage industry.  Having to meet the demands and changes in the world economy of 2007, she and her former husband reinvented themselves and plunged into the property management industry, which included building & eventually selling their own company in 2015.
Elin has a son & a daughter who are both very successful entrepreneurs in their own fields.  They live in Australia with their spouses and her 4 grandchildren.
Elin doesn't do anything halfway.  She jumps in and masters her craft, loving the opportunity to work with owners, investors, tenants, vendors, and her fellow Realtor associates and today's Cape Coral-Fort Myers Women's Council of Realtors members.
Visit our Property Management website www.margpm.com for more information on our Property Management Services, Vacation & Seasonal Rentals.
Reach out to Elin via 239.989.6713, or email at, esonne@miloffaubuchonrealty.com.
RECOGNITIONS:
2016 Florida Realtors Honor Society
2013 Cape Coral Network, Realtor of the Year for Women's Council of Realtors
2014 President for Women's Council of Realtors Cape Coral Network
Member of National Association of Residential Property Managers (NARPM)