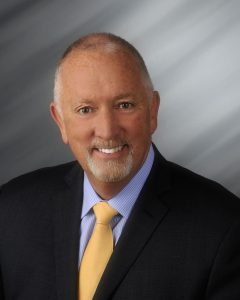 Fred Altieri
Pennsylvania
Fred Altieri was born in the "City of Brotherly Love", Philadelphia, Pennsylvania. During high school he realized his passion for business management and after graduation, enrolled in college to pursue an Accounting degree. Shortly after, Fred began working in the automobile sales industry which became his career for 33 years.
In 2015, he ventured to SW Florida with his family in search of a new environment and tropical lifestyle. Fortunately, he met John Ellwood with Miloff Aubuchon Realty Group who helped him secure the perfect home in Cape Coral! Impressed with John's workmanship and professionalism, Fred grew curious about SW Florida's fast-growing real estate market. As a result, he was compelled to become a Realtor and join Miloff Aubuchon Realty Group as part of Team Ellwood (John and Shirley Ellwood). His goal is to make the process of buying and selling real estate a seamless, enjoyable and effortless experience for all his clients!
When he's not working, Fred is spending time with his wife Donna, four children, six grandchildren and two dogs: Harley and Duke. He enjoys the beach, golfing, sporting events and entertaining friends in his home, which is nicknamed, "Casa Altieri".
Are you ready to take advantage of real estate opportunities in SW Florida? Call or email Fred today to get started, 610.550.9271, faltieri@miloffaubuchonrealty.com.
Visit Fred's website: www.fredaltieriparadise.com
Connect on Facebook: www.Facebook.com/buyingparadice