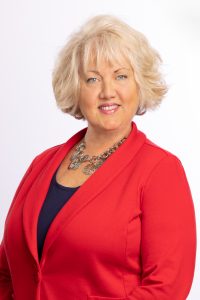 Jane Lindemann
New York
Jane Lindemann is originally from New York state.  She moved to Cape Coral to find her piece of paradise and so far, it's worked out great!  Jane grew up in the small town of Suffern, located in Rockland County.  Before Jane moved here, she called Sloatsburg, NY home for 20 years.
Jane worked with buyers and sellers as a Realtor while living in New York.  Her drive and passion for real estate quickly soared.  She was recognized for achieving sales in the multi-million-dollar range.
Jane and her family talked about moving down to Florida their entire lives.  So, she understands how difficult it can be to make the leap, leave behind what you know, and try something new.  Cape Coral, Fort Myers, and the surrounding areas have an abundance to offer for those who are willing to take that first step.  As referenced in Business Insider, these cities are ranked amongst the top 5 most favorite vacation spots for tourists.
The sky is the limit when it comes to options for homes.  Plus, the area offers beaches, sunsets, ambiance, shopping centers and entertainment districts.  There really is something new to experience every day.
There are over 400 miles of canals to explore in Cape Coral, plus boating communities, breathtaking natural preserves, and it's all a cup of coffee and a car ride away.
Jane always knew that Cape Coral was one of the fastest growing communities in the country and now that she is living here full-time she understands why.
Taking the leap to living life in Southwest Florida can mean the difference between salting a margarita or salting your sidewalk this winter!  So, contact Jane Lindemann to help find your piece of paradise.