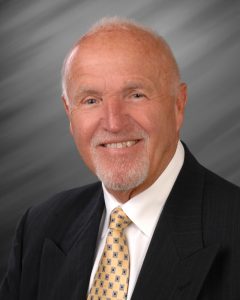 Jerry Peters
Leasing Specialist
Jerry Peters was born and raised in Louisville, Kentucky. He comes from a strong police family and has gained an incredible work ethic over the past 25 years. Jerry received his Business Management degree from the University of Louisville, in Louisville, Kentucky. He received two contractor's class "A" licenses from the State of Virginia and South Carolina. He also received his painting contractor's license, realtor's license in 1999, and his Community Manager license in 2008 from the state of Florida. Jerry is currently pursuing his broker's license. He most recently served as the Public Safety Director at Edison College in Naples. He was also the Quality Assurance Director, Southwest Division, at Transeastern Homes from 2005-2007. Jerry was a realtor associate and referral agent for Century 21 Sunbelt for nearly 10 years.
Jerry and his wife Judy have formed a dynamic team in the property management division of Team Aubuchon. They share their love for boating and are both very customer oriented. They both have an extensive background in residential and commercial construction and will go above and beyond to satisfy their clients and customers.
Jerry is a well rounded individual who takes pride in his work and his community. He is a Member of the International Facility Management Association and has recently joined the Cape Coral Board of Realtors. Jerry has experience in Management of Federal Government buildings, military bases and hospitals. He also has experience in vendor management, operations and maintenance.
His experience in real estate, strong leadership and organizations skills make him the right choice for you when it is time to make a move. Look to Jerry's knowledge and expertise for assistance with all of your real estate goals. Call 239.910.7711 and via jepeters@miloffaubuchonrealty.com.