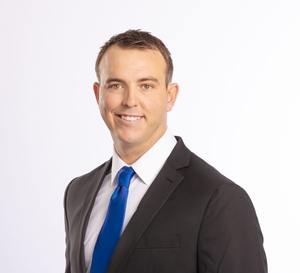 Johnathan Angelo
Florida
Johnathan Angelo is a Florida native born and raised in Cape Coral.  He grew up in Southwest Florida actively involved in sports and boating.  He graduated from Ida S. Baker High School and continues to give back and serve his local community.
You could say Johnathan has a passion for public service.  As a Firefighter/EMT for the City of Cape Coral, he assists others in their greatest time of need.  He also works with a diverse group of individuals.  As he moves into the real estate industry he helps others in what is the largest and most important purchase of their lives.
Johnathan's extensive knowledge of the area makes him an excellent resource as a real estate agent.  His team mindset makes him a great addition to The Estate Team at Miloff Aubuchon Realty Group.  He enjoys working closely with other real estate agents who he's known for nearly two decades.  They share a passion for building a strong community.
The real estate market in Southwest Florida is competitive and moves quickly.  As a team player, Johnathan understands the value of relationships with other agents to provide clients with the best customer service whether buying or selling real estate.
"I have a go-getter attitude and my ultimate goal is to provide my clients with a positive real estate experience," Johnathan explains.
Outside of the fire station and the real estate office, Johnathan stays active working out, playing sports, cooking, and traveling.