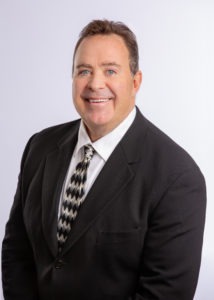 Kevin Touhey
Virginia
Kevin Touhey, Realtor with Miloff Aubuchon Realty Group, has a strong background in sales so he understands the importance of providing excellent service to buyers and sellers to earn their trust, referrals and repeat business.
Kevin was born in Maryland, but at a young age, his family moved to Virginia where he attended and graduated from Fork Union Military Academy.
His family owned and operated timeshare resorts in Atlantic City, New Jersey.  Kevin spent summers during high school helping to run the resorts' Sales & Marketing programs.   At the age of 18 he became a licensed Real Estate Agent.  Kevin went on to attend college at the Virginia Military Institute.  He became head of the resorts' Sales & Marketing Department leading a team of 60 call center employees.  Kevin was recognized as the number one salesman two years running as well as being in the top 1% interval for international sales.
Kevin moved to Cape Coral in 1990.  He continued to work in real estate, but his entrepreneurial spirit led him to open and operate a series of car dealerships.  In 2010, after selling the dealerships, he opened the first of six medical offices in Southwest Florida.
With his wife of 30 years, Kristen, and two sons, Tucker and Ryan, now at the helm of the family business, Kevin is able to reignite his passion for real estate.
Kevin chose Miloff Aubuchon Realty Group because he feels the company "has a great sense of direction and a very strong presence in the community."
When he's not assisting his clients, Kevin takes full advantage of the Southwest Florida lifestyle enjoying outdoor activities like golfing, boating, fishing, and flying planes.