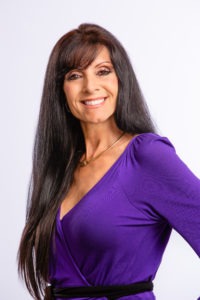 Laura Centola
New York
Laura Centola is originally from Long Island, NY.  She grew up the daughter of restaurant owners in Great Neck.  She has wonderful memories of working at her parents popular Sicilian restaurant during summer breaks along with her brothers, cousins, and uncles.  That experience showed her that teamwork and hard work were rewarded with much success.
Her enthusiasm for real estate sales started in 1993 when she began working for a custom home builder.  She worked in new home sales until 1997 when she and her husband opened an insurance office in Homosassa, Florida from the ground up.  A busy mother of two at the time, Laura became licensed in the insurance industry and put her real estate career on hold to help grow the quickly flourishing business.  During this time she also earned degrees in Network Engineering and Diagnostic Medical Sonography.
In 2011, looking for a change, Laura moved from Florida's Nature Coast to Southwest Florida.  She was eager to get back on her real estate path and pursue her true passion.  Her journey brought her to Miloff Aubuchon Realty in 2012.  Laura loves anything real estate and working with clients to help them achieve their real estate needs.  Her tenacity to get the job done is unmatched.
Outside of real estate, Laura enjoys gardening, dancing, playing with her little Yorkie Sweet Pea, and spending time with her 2 children, Steven and Ashley. She is very proud of their accomplishments.  Both are alumni of the University of Florida.  Her son is a Critical Care Veterinary Specialist at UPenn in Philadelphia, while her daughter inherited the food passion gene and has her degree in food science and human nutrition, currently working with the University of Florida extension office.