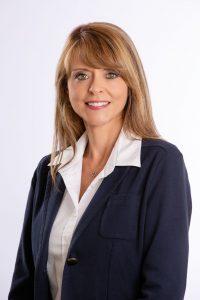 Lea Canterbury
West Virginia
Lea Canterbury brings more than 18 years' experience in education to Miloff Aubuchon Realty Group.  As a teacher, she learned to be patient, deadline driven, a problem solver and a strong advocate for students.
As a Realtor, Lea will be an advocate for you.  For buyers looking to find the perfect home, Lea will work tirelessly to find the right home at the right price.  For sellers looking to move on to the next chapter in their lives, Lea will focus on getting your home sold quickly and at the highest dollar amount possible.
Lea was born in Cleveland, Ohio and grew up in West Virginia.  She graduated from Bluefield College in Virginia and received her Master's Degree from Marshall University in West Virginia.  She started her real estate career up north, and after living in sunny Southwest Florida for the past three years, Lea decided to get back into the business when she found the right company.
"I feel that the reputation, professionalism and support I'll receive at Miloff Aubuchon Realty are exactly what I was looking for in a real estate firm," Lea explains.
In her free time, Lea is with her family and her golden retriever, Molli, enjoying the Gulf beaches.  Her favorite water activities include kayaking, paddle boarding and fishing.