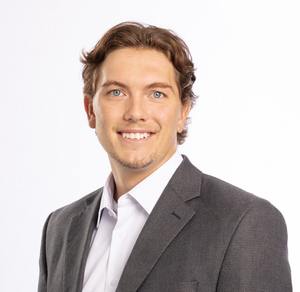 Max Somelofske
Delaware
Max Somelofske was born and raised in Delaware.  As a recent graduate of the University of Delaware, he received a B.A. degree in Business Marketing which has been a foundation for his new career in Real Estate.  
Max is a life-long sports enthusiast who played four years of basketball in high school as well as in college.   After visiting beautiful Cape Coral in late 2020, Max immediately fell in love with the year-round warm and sunny Southwest Florida where he could enjoy his passion for golf and boating year-round.  
His enthusiasm for real estate started early.  He grew up in a real estate family, learning every aspect of the business and an additional perspective on navigating the market.  His experience in marketing developed him into a knowledgeable and driven individual who is excited to help buyers and sellers with their real estate needs. 
Max is excited to be a part of Joe Parker's team at Miloff Aubuchon Realty Group. They have a reputation for being very hardworking and offering exceptional customer service, as well as a long history of successfully handing luxury real estate transactions throughout Southwest Florida.