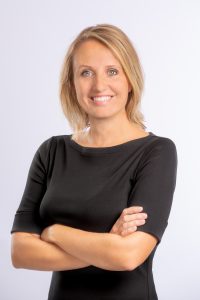 Nadja Hoffmann
Germany
Growing up in Hamburg, Germany Nadja Hoffmann studied Biomedical Engineering.  She worked for a leading medical enterprise, Dräger, based out of Northern Germany.  As a Project Manager, Nadja led international teams in Shanghai and California.
After a successful career in Germany, Nadja moved to Florida.  She connected with fellow Miloff Aubuchon Realty Group agent, Caprice Krumsick.  The pair established ALOHA Florida Vacation Rental together in 2015.  At ALOHA, Nadja assists other enthusiastic travelers with booking the greatest vacation accommodations in one of the most beautiful parts of the world right here in Southwest Florida.
Detailed-oriented, Nadja offers her customers from around the world services to meet all of their real estate needs.  As a licensed Realtor® with Cape Coral's largest independent real estate company, Miloff Aubuchon Realty Group, and quality custom home builder, Aubuchon Homes, she guides and advises national and international clients with investing, purchasing, selling, and building their home. Her goal is to provide a positive experience for every customer.
In her free time, Nadja volunteers as a valued member of the Peace River K9 Search & Rescue.  They are a non-profit organization out of Charlotte County.  She and her K9, Nelson, are highly trained and certified in search and rescue operations.  Nadja and Nelson have participated in dozens of missions including the response after devastating hurricanes and other natural disasters.  Together as a great team, they strive for the rapid, effective, and safe return of lost or missing persons.