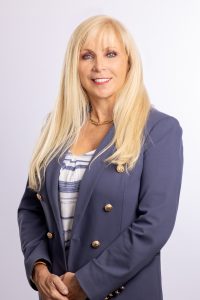 Pattie McMenamin
Pennsylvania
Pattie McMenamin is originally from Delaware County, PA.  She moved to Somerset County, NJ to begin her sales career with Johnson & Johnson in the Medical Device group.  She held various sales, marketing, and management positions in both domestic and international markets.  After 17 years, Pattie moved into the world of software and held various sales positions with Siebel (acquired by Oracle), SAP, and Oracle.
With decades of sales experience, Pattie has earned the trust, respect, and repeat business with numerous clients.
Pattie relocated to Southwest Florida in 2015 to enjoy "life in paradise" and completely embraces all that SWFL offers.  She excels in working with clients to help them realize their real estate objectives, covering a wide range of real estate products.  In addition, working with the best professionals drives Pattie to deliver "raving reviews" from her Raving Fans.
Outside of real estate, Pattie is involved with various volunteer activities with SWFL & National charitable organizations.  She is also an avid motorcycle enthusiast.
Pattie believes each of us has the ability to make every day a unique experience.  She looks forward to being part of your real estate journey and working with you to finding the perfect home so each client can enjoy "paradise".