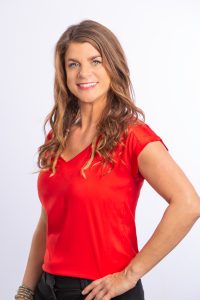 Rachael Komrowski
Pennsylvania
Rachael Komrowski was born and raised in Pennsylvania.  She relocated to sunny Southwest Florida in 2006 to pursue the fine qualities of the 'Florida Lifestyle'.  After many years residing here, her love for beaches, boating, fishing, and all that comes with SWFL living, allows her to provide key insights advantageous to any matter at hand!
Rachael is a strong believer in the health of the mind and body.  She previously held the position of Operations & Sales Manager for a health club located in Fort Myers for several years.  More recently, she spent 10 years of her career as an Elementary School teacher.  She loves to exchange knowledge and ideas with all that she interacts with.
Now in Real Estate, Rachael continues to make a difference in people's lives. Her experience as a teacher truly sets her apart.  She takes pride in educating her clients throughout the home buying process.  Rachael strives to go out of her way to understand the way her clients learn and their individual needs.
Miloff Aubuchon Realty Group's dedication to premier customer service by smoothly navigating the real estate process from contract through close made it an easy choice for Rachael to join their team.  Through the training and hands-on learning experiences they offer their agents, she knew it was the perfect agency where she could continue to evolve as a realtor.  She is disciplined, driven, passionate, and conducts herself accordingly in every aspect of life on a daily basis.
Rachael's positive attitude and capability to meet the needs of her customers are of the highest priority.  Satisfaction and a smile are what you'll always get!  Her ability to make her customers feel supported and comfortable creates an easy-going real estate experience.