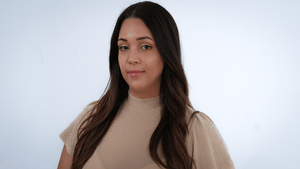 Rachel Gonzalez
Cuba
Rachel Gonzalez joined Miloff Aubuchon Realty Group as a Realtor® in 2022.  Her mindset when she made the transition from insurance agent to real estate agent was to surround herself with great people and work with the best company in Southwest Florida.
As a health and life insurance agent, Rachel enjoyed finding solutions for her client's future.  Her work put her in touch with her community and created a vast network of contacts.
"I have always loved helping people and making connections," Rachel explains.
Just like having a good insurance agent can provide peace of mind, so can having a good real estate agent.  Rachel is committed to helping her clients buy the home of their dreams and make memories in it.
Rachel grew up in Southwest Florida and knows the unique aspects of our local real estate market.  She has been living here since age seven when she moved with her family from Cuba.
Rachel and her husband have owned a successful business here since 2013 and are raising their own family in Cape Coral.  They have two children and enjoy family trips to the beach and bike rides around town.