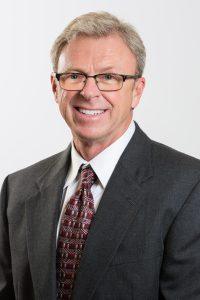 Rick Pitts
Illinois
Rick is originally from the Chicago area. He moved to Ft Myers beach when he was just 9 years old. Rick attended grade school at Heights Elementary, graduating from Cypress Lakes High School. Rick grew up running fishing boats for his parents with the locally renowned, "Getaway Marina". After graduation, Rick began his diligent study for his Captain's license, while simultaneously working to become an accomplished Scuba Diving Instructor and commercial diver.
After becoming one of the youngest Captains, Rick bought a 100' liveaboard dive boat and created a business that was one of a kind. He has spent many years taking divers down to the Dry Tortugas for an experience of a lifetime. The divers rely on Rick for diving lessons and tips, and to bring them to and from this ultimate vacation safely. With decades of experience in all aspects of running a business, Rick is well versed in making sure the details of his clients' desires are fulfilled.
Rick's impressive experience with building his own business from the ground up gives him the knowledge needed to navigate his clients through every detail in a real estate transaction. His single-minded goal is to help his clients achieve their objectives of purchasing or selling real estate easily and professionally. Rick is attentive to every detail – coordinating service providers, and keeping everyone on track for a timely and successful closing. His no-nonsense professionalism, tenacity, and level headed approach to problem solving have led to closing transactions others believed were destined to fail.
Rick attributes his success not only to his business acumen, but also his focus on the client, no-drama approach, and mutual respect from other real estate professionals. "Real estate is something I've been passionate about since I was a teen," Rick says. "I love the varied types of properties, homes, and home sites – and I love people." Rick has been in the area for over 40 years and has seen the landscape change dramatically. As a result of his expert, local knowledge, he has the foresight to deliver his clients the right home in the area best suited for them.
His personal philosophy includes his commitment to many non-profit organizations related to the heart, spirit, consciousness, and being a better person overall. Active and athletic, Rick enjoys working out, trading stocks, and of course scuba diving.
The process of buying or selling a home can be quite involved and stressful. The task of a Licensed Realtor® is to make it an enjoyable and rewarding experience. Sit back, enjoy the experience and leave the rest to Rick! Contact Rick, rpitts@miloffaubuchonrealty.com, or call 239.671.0654.