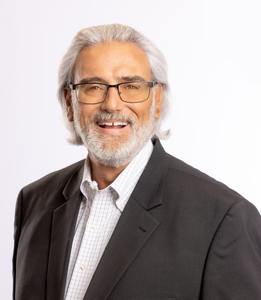 Ron Smith
Rhode Island
As a licensed Broker Associate, Ronald "Ron" Smith brings more than 30 years of experience in all aspects of real estate to the Miloff Aubuchon Realty Group team.
Ron began his career as a sales associate for a real estate developer on the east coast of Florida. He then worked his way up to Vice President of residential housing for a Rhode Island-based home building company. For 15 years, Ron was responsible for land acquisition, development, construction, product development, and marketing and sales. In 2006, Ron started his own homebuilding company building, marketing, and selling semi-custom homes in Rhode Island.
Ron and his wife relocated from Rhode Island to Cape Coral, Florida after owning a home in the area since 2002. They enjoy boating and have explored New England to New York City on the water. They've also boated from Miami to Key West. According to Ron, "Southwest Florida's warm weather and exceptionally warm people are what he and his wife enjoy most about living in the area."
Ron is committed to helping his clients navigate to the Southwest Florida home that best suits their lifestyle. Because of his extensive background in construction, he is able to answer his client's questions about new homes as well as resale homes that may need repairs.
Whether you are buying or selling your Florida home, Ron is "Navigating Your Paradise."
Testimonial
"I have known Ron Smith for almost 25 years. He is an extremely hands-on and knowledgeable realtor as well as a great builder with an amazing vision and taste in re-configuring and re-designing any living space. He has helped hundreds of home-buyers (and homeowners) in Rhode Island throughout his career, and he is now doing exactly the same in Florida. Whether you are local or looking to make a permanent move to Florida or invest in a vacation home/rental income property, contact him and let him understand your thoughts and vision, and then sit back and watch him deliver….. I promise you, you will be one hundred percent happy you did it." – Vic G

"20 years ago my wife and I bought our first home though Ron. He was working sales for a large developer who did not seem to care about the customer. Ron made sure the process was smooth and effortless. We brought up our son in that house and just sold it a few years ago. Even after Ron started his own building and Real Estate company, we still kept in touch through the years and if we ever had any construction issues we needed help with or questions on what to do, he was always willing to help. We went back to Ron a few years ago and he built us a custom home for my family. I always considered him a friend. If we every had questions on item in the house or we wanted added to it, he was always willing to help and offer his thoughts or opinion. He never asked for a fee or anything for giving his knowledge. I would whole heartedly recommend him in any real estate venture he is involved with. He is honest and extremely knowledgeable and always willing to offer it if asked. –  Beth and Jason S.