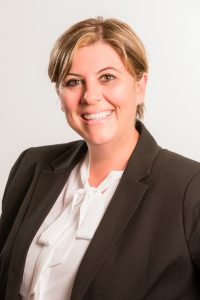 Sandra Huber
Germany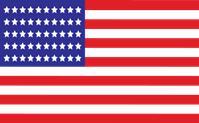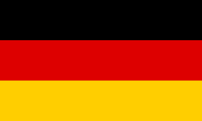 Sandra was born and raised in Garmisch-Partenkirchen, Germany. After obtaining her Bachelor's in International Hotel Management in London, UK, Sandra had the opportunity to live and work in various countries, i.e. Greece, Azerbaijan, USA and England. This experience presented her the opportunity to become familiar with, and understand various cultures. Her positions included Assistant Food & Beverage Manager, and Sales & Marketing Manager.
After visiting this area for many years, in 2010 she decided to call Cape Coral, FL her home together with her German Shepard, "Dutchess".
With her solid background in the hospitality industry, Sandra understands what it takes to provide exceptional and personal customer service, and the importance of responding to her client's individual needs. As a result of her love for travel and exploring different countries, she understands the diverse needs and wants of her customers. Sandra also understands real estate business is conducted differently in other countries, and therefore has the know-how to guide you through the real estate process ensuring a smooth transaction.
Sandra speaks fluent English and German, and has a passion for continuing her education. She currently holds the following designations:
CIPS (Certified International Property Specialist)
GRI (Graduate Realtor Institute)
International member of the IVD (Realtor Association of Germany)
Performance Management Network Designation by Women's Council of Realtors
Resort and Second Home Property Specialist (RSPS)
ACCRS (Accredited Cape Coral Residential Specialist)
In her spare time, she enjoys spending time with her German Shepard, reading books, horseback riding, having friends over for BBQ's and of course searching for the next destination to explore.
Sandra received her real estate license in 2011 and is excited to be working for Miloff Aubuchon Realty Group. Her greatest joy is helping customers find their Florida dream home and witnessing that sparkle in their eyes once they close on their home.
Whether you are looking to build, buy or sell, contact Sandra, 001-813.340.2907 or via email shuber@miloffaubuchonrealty.com.
Sandra ist in Garmisch-Partenkrichen geboren und aufgewachsen. Nachdem Sie Ihr Bachelors Degree in Internationalem Hotel Management erlangt hatte, ist Sie "auf die Reise gegangen" und hatte die Möglichkeit in unterschiedlichen Ländern zu arbeiten, wie beispielsweise Griechenland, Azerbaijan, USA und England. Diese Erfahrung hat Ihr die Möglichkeit gegeben, unterschiedliche Kulturen kennenzulernen und zu verstehen.
Nach mehreren Besuchen in Florida, haben Sandra und Ihr Mann Erik in 2010 entschlossen, sich endgültig in Cape Coral, Florida niederzulassen – zusammen mit ihrer Deutschen Schäferhündin "Dutchess".
Von einem Dienstleistungsberuf kommend liegt es Sandra besonders am Herzen, Ihre Kunden gut und auf deren Bedürfnisse individuell zu beraten. Das Immobliliensystem – ob Kauf, Verkauf oder Bau – weisst Unterschiede zu dem System in Europa auf, die Ihnen Sandra gerne ausführlich erläutert. Ihre grösste Freude ist Kunden auf dem Weg zu ihrem eigenen "Traum in Florida" behilflich zu sein und mit Rat und Tat zur Seite zu stehen. Fuer Sandra gibt es keine schönere Belohnung, als das Funkeln in den Augen glücklicher Kunden.
Sandra spricht fliessend Deutsch und Englisch. Sie ist ein Internationales Mitglied des IVD (Immobilien Verband Deutschland), besucht hier in den USA regelmässig Fortbildungen und hat folgende Zusatzbezeichnungen erreicht:
CIPS (Certified International Property Specialist – Zertifizierte Internationaler Immobilien Spezialist)
GRI (Graduate Realtor Institute)
In Ihrer Freizeit verbringt Sandra am liebsten Zeit mit Ihrem Mann und Schäferhund, liesst gerne ein Buch, reitet oder lädt Freunde zum Grillen ein. Natürlich hat sie immer noch Ihre Liebe zum Reisen und Erkunden neuer Länder und Kulturen.
Ob Kauf, Verkauf oder Bauen – Sandra würde Sich freuen, wenn Sie auch Ihnen mit Rat und Tat zur Seite stehen darf. Sie können Sandra jederzeit unter 001-813-340-2907 oder shuber@miloffaubuchonrealty.com erreichen.