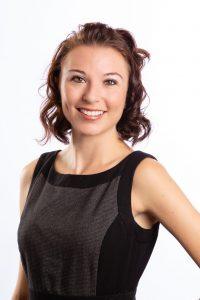 Sheena Reagan
Florida
Sheena Reagan is a Cape Coral resident and a lifelong Southwest Florida native. She graduated with an Associate's degree in Paralegal Studies and a Bachelor's degree in Business Management. Sheena jump started her career in in the Title Insurance business where she facilitated hundreds of closings over six years. Recently, she obtained her real estate license to pursue a career in the real estate industry.
Sheena joins Miloff Aubuchon Realty Group as a Real Estate Specialist. She is dedicated to customer satisfaction and professional, ethical business practices. Whether a first-time homebuyer or looking to make a move to retirement, Sheena strives to make the home buying and selling process stress-free for all of her clients.
Sheena believes in the power of healing and joy through laughter! She has been a stand-up comedian for five years and was named runner-up in the 2017 Florida's Funniest Female contest. She also serves on the AVL and drama team in her church, and moderates Trivia Nights at local restaurants.  She is passionate about serving God, volunteering in the community, and helping people achieve their dreams.
Her accolades include:
2018 New Member of the Year, Royal Palm Coast Realtor Association
2018 Chair of the Royal Palm Coast Realtor Association's Young Professionals Network (YPN)
2018 Florida Director of the Communications Committee
2017 President's Award for Leadership from Royal Palm Coast Realtor Association
Contact Sheena to get started on your real estate journey, or perhaps to share a joke or two! Her contact info is: sreagan@miloffaubuchonrealty.com, 239.209.2805.