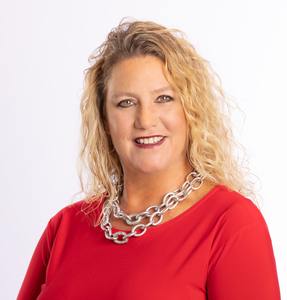 Stephanie Kesterson
Missouri
Stephanie Kesteron relocated to Florida from the Kansas City area in 2014.  She quickly realized what a beautiful and fun-filled state Florida is.  In 2020, Stephane moved from Fort Lauderdale to Southwest Florida and immediately fell in love with the area.  She understands how stressful relocating to a new area can be.
Stephanie has a background in education.  Just like helping a struggling student navigate a new subject she has the skills to assist homeowners to take the next step in their life journey.  She takes pride in educating her clients, whether it's about the local schools or the neverending recreational activities in the area.
She is an avid boater, fishing enthusiast, and self-described beach bum.  Stephanie considers herself an expert on the many adventures that await you in Southwest Florida.
"I am dedicated to walking my clients through the home buying or selling process to make it as stress-free as possible," explains Stephanie.  "I excel in understanding and communicating your needs and wants throughout the entire process to get you exactly what you are looking for."
She enjoys learning about her clients' wants and needs throughout the buying and selling process.  It's her goal to help her clients reach a new level of satisfaction when it comes to their real estate transactions.