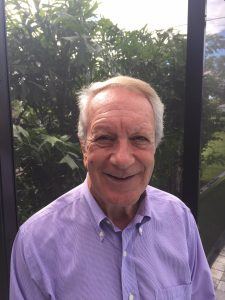 Steve Nix
Florida
What are you looking for in a real estate agent?
Look to Steve Nix he will help you. His knowledge and experience make him "The Right Choice".
Steve has worked successfully in Cape Coral real estate since 1978. His longevity in the local real estate market, as well as his active participation in the community, has enabled him to help many people live the Florida dream.
Steve is very involved in this industry. He has been a member of the Cape Coral Association of Realtors Professional Standards Committee, and served as Chairman of that Committee for one year. He also served on the Cape Coral Association of Realtors Board of Directors for 3 years, as well as serving on the Board of Directors of the Cape Coral Multiple Listing Service for 3 years. Steve has also served on the City of Cape Coral Code Enforcement Board for 2 years.
He was a Broker of his own real estate company for 5 years, and is a graduate of the Realtors Institute. Steve has earned his National Graduate Realtor Institute (GRI) designation, as well as the nationally recognized Accredited Cape Coral Residential Specialist (ACCRS) designation.
Steve's experience has resulted in many acquaintances and alliances which help him find a buyer more quickly for your property, and enable him to contact the right source for financing, if necessary.
If you would like to take advantage of the prices on resale homes, building a brand new dream home, or finding a special lot to build on for the future, Steve will help you find a special buy or price your property, so you can sell at the highest reasonable price. Look to Steve for building or selling and he will help you with all of your real estate goals. Contact Steve: 239.691.0231 and via snix@miloffaubuchonrealty.com.
Terrific Testimonial From A Raving Fan of Steve's
"Dear Steve,
Please excuse how delinquent we are in writing to you. We want to thank you for helping us finally find our new Cape Coral home that we closed on last March, after having worked with you for at least annually the past 3 years and 3 months.
Your patience never wavered as we kept increasing our wants, and decreasing our price range. After many offers and even contracts that did not work out, you helped us finally find the home we really wanted just as prices were starting to increase and our choices were dwindling.
After we purchased the house you continued to assist us in finding the necessary handymen to renovate our home, clued us in on local information, and even helped us get our Florida driver's licenses and registration, as well as our homestead exemption.
We will recommend you highly to any relatives, friends or acquaintances that we know because you have shown us how knowledgeable, honest, hardworking, and empathetic you are.
Once again, thank you so much!"
Joshua and Sharon J. Yungshten