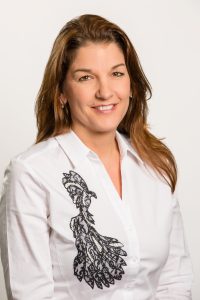 Tamie Malanga
Office Manager
Tamie was born and raised in Montrose, Michigan, a small town outside of Flint just northwest of your right hand thumb (if referencing the Michigan Hand Map). She moved to Fort Lauderdale in 1992 to escape the long, cold winters. It was there she met her future husband, Al. Soon after, they moved to Loganville, Georgia where they lived for 17 years before settling in Cape Coral.
Her expertise flourished while working in Georgia as a Marketing Coordinator for several years for Harland-Clarke, the Human Resource Manager for a small software startup, and as an HR Administrator for another small software imaging company. In 2003, she left "Corporate America" to focus on their family owned real estate investment company. During this time she and Al welcomed their son, Justin.
Tamie operated the family owned business for more than seven years and completed her Bachelor's Degree in Business Administration & Human Resource Management. In 2007, she and Al welcomed their daughter, Audrey.
Taking a huge leap of faith in 2009, Tamie decided to open a family entertainment center. After five years and many ups and downs, they decided to close the business and finally make the move to Southwest Florida, where she fulfilled her passion for real estate by obtaining her license. Tamie became the Lead Listing Coordinator for a top commercial brokerage firm in Fort Myers.
Tamie joined Miloff Aubuchon Realty Group as the Office Manager for the Cape Coral office in 2015. She is extremely excited to be a part of the Team Aubuchon family and is looking forward to a long and productive career with the team. She is encouraged by the charitable works in the company and is looking forward to lending her time and efforts in becoming a productive community advocate, as well.
She enjoys spending time with her family, especially outdoors, walking and biking, going to the beach, swimming, kayaking and cooking. Contact Tamie, 239.541.3734, or via email, tmalanga@teamaubuchon.com.