Miloff Aubuchon Realty Group is the only place you need to go for all of your Real Estate needs whether you're buying, selling, building, investing, renting, or vacationing in Southwest Florida.  In addition to residential resales and new construction, our corporate headquarters in Cape Coral, Florida is the only location in the area to also offer property management, commercial real estate, a full-service title company, mortgage, insurance, and interior design services all under one roof.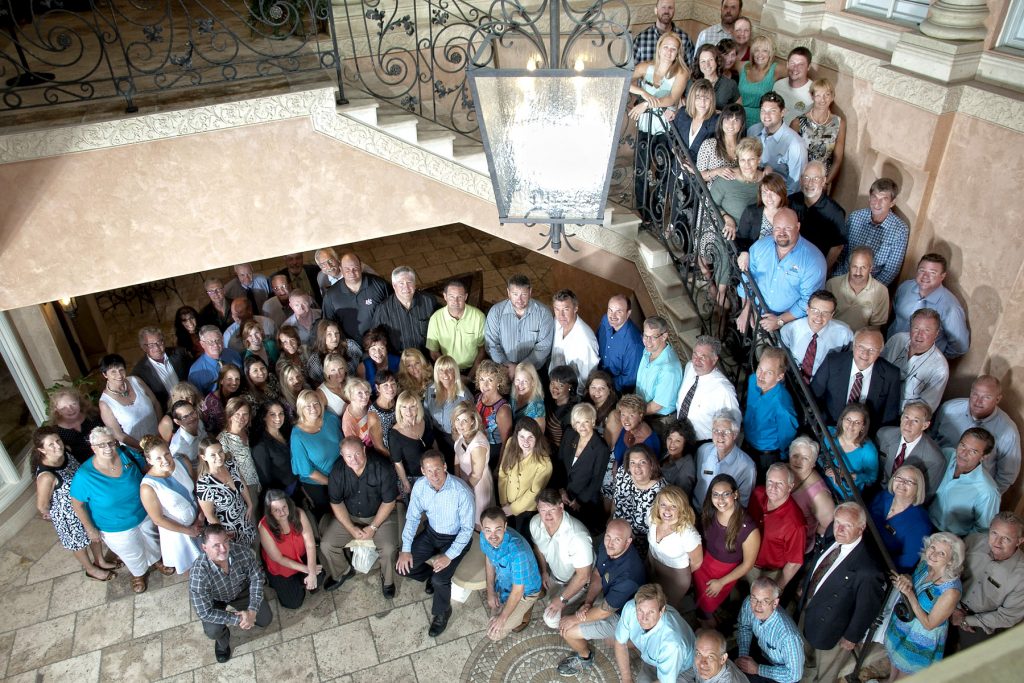 When you're ready to make your next move, count on Miloff Aubuchon Realty Group to work with you from contract to closing.
Aubuchon Team of Companies
Miloff Aubuchon Realty Group is the real estate division of the Aubuchon Team of Companies.  Miloff Aubuchon Realty Group is consistently ranked #1 as the top Independent Office in the area.  Our team consists of nearly 100 Real Estate Professionals and we've been doing business in Southwest Florida since 1992.  We are your local experts designing and building more than 500 homes, and helping thousands of customers buy and sell real estate, rent annual and vacation homes, invest in property, decorate, and insure their homes.
Our Vision
The Aubuchon Team of Companies is Southwest Florida's dominant leader in luxurious innovative design, superior construction, and widely diversified real estate solutions. Empowered, community-minded employees and business partners provide uncompromising service guaranteeing life-long customer relationships.
Our Values
Create Raving Fans
We create Raving Fans through the relentless pursuit of excellence; it is the single most important key to the success of our organization.
Lead by Example
We are personally responsible and accountable for knowing what is right and then doing it.
Empower
Through open communication and active collaboration, we empower our employees and business partners to succeed.
Strive for Excellence
We take pride in ourselves, our work, our accomplishments, and our reputation.
Think Beyond the Norm
We are a forward-thinking organization encouraging new ideas, creativity, and education.
Boldly Embrace Change
We embrace technology and the exploration of new products and services.
Give Back
We dedicate time, talent, and financial support to strengthen our community.
Promote Sustainability
We commit to a healthy, bottom-line profit to attain our mission.
Giving Back to our Community
We believe our community is the heartbeat of the support and success of our business. To date, Aubuchon Team of Companies has donated more than $1 million to charities across Southwest Florida.  We live here, we love it here!