Music, Money Savers, and More happening this month!
August 1, 2019 | Events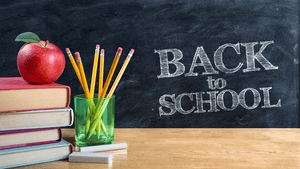 School is back in session this month, but there is still plenty to do in Southwest Florida.  Here's What's Happening SWFL this August!
"Beauty & The Beast" | Broadway Palm Dinner Theater
August 1 – August 10
"Be Our Guest" as we step into the enchanted world of Disney's Beauty and the Beast! The classic "tale as old as time" tells of Belle, a young woman in a small town, and a Beast, who is really a young prince under a spell. If the Beast can learn to love and be loved, the curse will end and he will be transformed into his former self. Time is running out and if the Beast doesn't learn his lesson soon, he and his household will be doomed forever. The spirited, headstrong Belle enters the Beast's castle after he imprisons her father and with the help of his enchanted servants, Belle begins to draw the cold-hearted Beast out of his isolation.
River District Farmer's Market | Downtown Fort Myers
August 1 and Every Thursday from 9 am-1 pm
Every Thursday year-round at Centennial Park west of the Caloosahatchee Bridge! This lively green market offers a variety of local produce, seafood, baked goods, honey, nuts, cheese, flowers, plants & more for the discerning shopper.  A fixture of the downtown Fort Myers River District since 1994, the market is popular with both tourists in season and locals during the summer months.
Back-to-School Sales Tax Holiday
August 2 – 6
During this sales tax holiday period, qualifying items will be exempt from tax including: certain school supplies selling for $15 or less per item; and clothing, footwear, and certain accessories selling for $60 or less per item; and computers and certain accessories selling for $1,000 or less per item, when purchased for noncommercial or personal use. For more information and a list of qualifying items, visit www.floridarevenue.com/backtoschool.
Art Walk | Downtown Fort Myers
August 2 from 6-10 pm
A must do in the River District social scene is the monthly Art Walk. Always on the First Friday, visit the many exciting galleries, exhibitions, and performances. Free to the public with many venues featuring additional attractions and specials.
Sunset Celebration at Time Square | Fort Myers Beach
August 2 & 3 and Every Friday and Saturday from 6-10 pm
Live Music, Food and Fun at Time Square on Fort Myers Beach. www.fortmyersbeach.org
Cape Coral Farmer's Market | Cape Harbour
August 3 and every Saturday from 8 am – 1 pm
Overflowing with fresh, local and healthy produce, fruits and foods, along with melt-in-your-mouth baked goods, made-on-site guacamole, salsas, homemade jams & jellies, pickles & olive mixes, cheeses, take home foods and much more.​
Calling All Deputy Dogs! | Bell Tower Shops
August 3 from 10 am – 1 pm
A day of free fun for the entire family! B103.9's Big Mama will be on hand. Sheriff Carmine Marceno and Dr. Greg Adkins, from the Lee County School District, will speak with parents and guardians about school safety as they prepare for the upcoming school year. K-9 Kylo will be, on hand, participating in the K-9 demonstration. Bloodhound Maggie will be present to say hello! The event will include a bounce house, a photo booth, a bike rodeo and multiple giveaways. There will be face painting and lawn games for the kids!
Yappy Hour | Bell Tower Shops
August 9 from 6-8 pm
Ditch the bones and toys and bring your pooch to Bell Tower Shops for Yappy Hour, where you can meet adoptable dogs, sip on cold refreshments from the outdoor bar and listen to live music with your four-legged friend. This is a free event open to the public with proceeds from the event to benefit the Gulf Coast Humane Society.
Family Movie Night | Cambier Park
August 9 from 8-10 pm
Bring a beach chair and grab some of your favorite foods to-go from some of our 5th avenue restaurants and enjoy a picnic in the park. For all of our superhero fans! Captain Marvel is an extraterrestrial Kree warrior who finds herself caught in the middle of an intergalactic battle between her people and the Skrulls. Living on Earth in 1995, she keeps having recurring memories of another life as U.S. Air Force pilot Carol Danvers. With help from Nick Fury, Captain Marvel tries to uncover the secrets of her past while harnessing her special superpowers to end the war with the evil Skrulls.
Mystery Walk | Downtown Fort Myers
August 9 from 6-8 pm
This family friendly event invites you to search the clues throughout core downtown and enter for a chance to win prizes! It's a great way to explore downtown and have some fun too! Check-in starts at 6 pm and the challenge stays open until about 8 pm. Cash prizes for four winners. Check in is at the corner of First and Hendry Streets in front of Iberia Bank. This is free to play and no purchase is necessary at participating locations.
Music Walk | Downtown Fort Myers
August 16 from 6-10 pm
The River District comes alive on the third Friday of the month as local and regional musicians line the streets. From jazz and blues to rock & roll, many genres can be heard and vary each month. Free to the public with many venues featuring additional attractions and specials.
Annual Underwater Cleanup | Naples Pier
August 17 from 7:30-10 am
Divers and top side support are being requested for the annual underwater cleanup of the Naples Pier! The pier will be closed during this time while divers are under the pier collecting debris. Topside support will be stationed the length of the pier to haul debris up from the divers.
Indoor Vendor & Craft Fair | Cape Coral
August 17 from 10 am – 3 pm
Presented by the Local Ladies Social Network, Inc. & Moose Lodge #2199. Shop Small & support local business! Open to the public & free general admission. Vendors, arts, crafts, food & more! 155 Santa Barbara Blvd N, Cape Coral.
Gulf Coast Symphony: Give My Regards To Broadway| Broadway Palm Dinner Theater
August 17 at 7 pm
Mark Sanders and Carolann Sanita join the Gulf Coast Symphony for a delightful program of Broadway favorites. From toe-tapping tunes, to memorable ballads, these two Southwest Florida favorites will bring their charm and talents to some of Broadways best songs.​
Rampage 5k | Naples
August 24 from 7 – 9 am
The third and final event in the Elite Events Summer 5k Series will take place at North Collier Regional Park. Runners will race through the park on closed pathways and have plenty of views of vegetation, fountains, and water. Post race festivities include the latest popular music, refreshments, and a variety of snacks.