Pumpkin Spice and Everything Nice…
September 27, 2019 | EventsUncategorized
Here's What's Happening this month in Southwest Florida!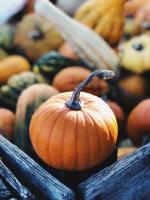 "Finding Neverland" | Broadway Palm Dinner Theater
October 3 – November 16
Based on the Academy Award-winning film of the same name, Finding Neverland tells the incredible true story behind the creation of one of the world's most beloved characters: Peter Pan. Playwright J.M. Barrie struggles to find inspiration for his next work until he meets a beautiful widowed mother and her four young sons. Spellbound by the boys' enchanting make-believe adventures, he sets out to write a play that will astound London theatergoers.With a lot of faith and a little bit of pixie dust, Barrie shares his journey to Neverland, where nothing is impossible and the wonder of youth lasts forever. www.broadwaypalm.com/shows/finding-neverland/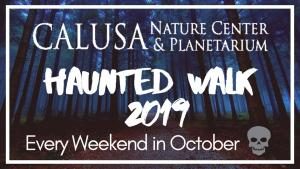 Calusa Haunted Walk 2019 | Calusa Nature Center & Planetarium
Every Weekend in October beginning October 4 at 7:30 pm and Ending November 2nd
Southwest Florida's ONLY non-profit Haunted Walk. All proceeds support the mission of inspiring people to connect with nature! Come find out what's lurking on our pitch black trails… our 1/3 mile Pine Loop Trail is sure to make even the bravest scream!
Cape Coral Farmers Market | Club Square
October 5 at 8 am & Every Saturday through May
Cape Coral Farmers Market returns to Club Square | SE 47th Ter & SE 10th Pl, Cape Coral. Where you find fresh, local & healthy produce & citrus, Gulf-fresh seafood, fresh meats, homemade pickles and so much more! Live music every week. www.capecoralfarmersmarket.com
Fire Prevention Awareness Day | Coastland Center Mall
October 5 from 10 am – 4 pm
Don't miss the live burn at 11 am + lots of fun activities & learning! Fire Safety Tips | Educational Handouts | Fire Truck Tours | Fire Safety House Tours | Fire Truck & Apparatus 10 am – 2 pm
Marinatown Arts & Crafts Fair | Marinatown Yacht Harbour
October 6 from 10 am – 3 pm
Join us for Marinatown Arts & Crafts Fair. Right off Hancock Bridge Parkway. Vendors, local artists, crafts & more! Cape Coral side of the bridge. 3444 Marinatown Ln, North Fort Myers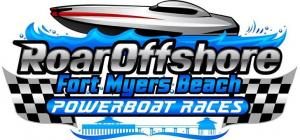 Roar Offshore | Fort Myers Beach
October 10 – 12 at 9 am – 9 pm
Get ready to celebrate the return of Offshore Powerboat Racing to Fort Myers Beach. This is not just another points race, this is the National Championship Race which will see the culmination of the entire OPA race season crown a Champion. Only on Fort Myers Beach do you have so many up close viewing opportunities to feel the Roar of these amazing Boats going past you at up to 180 mph. The Race Village opens Friday at 9 am at Salty Sam's Complex with race teams and boats available for viewing and interaction and vendor displays. Teams will be testing on the race course Friday so there will be plenty of action on the water as well.
Howl-o-ween Yappy Hour | Bell Tower Shops
October 11 from 6 pm – 8 pm
The annual Howl-o-Ween Yappy Hour featuring a costume contest with local celebrity judges, prizes and more. Grimaldi's will feature their beer and wine bar with a portion of proceeds benefiting the Gulf Coast Humane Society, PLUS have your opportunity to meet Deputy Chance from the Lee County Sheriff's Department!
2019 Fort Myers Cops & Joggers 5k | Downtown Fort Myers
October 12 at 7:45 pm
The 3.1 mile run will venture through some great scenery in the City of Fort Myers and an unforgettable experience with the glow of FMPD's emergency lights lighting the course all the way to the finish line. Register online: www.ftmyerstrackclub.com. All proceeds to benefit the Fort Myers Police Department Fallen Officer Foundation and the Brotherhood Ride.
ZZ Top | Hertz Arena
October 18 at 7 pm
See Bearded Rock Wizards ZZ Top Live! Texas trio that specialized in down-and-dirty blues-rock during the '70s, then scored colorful MTV hits during the 1980s are back on tour!
Cape Coral Oktoberfest | German American Social Club of Cape Coral
October 18 & 25 from 4 – 8 pm | October 19, 20, 26, 27 Noon – 8pm
Every year in October, the German American Social Club of Cape Coral organizes "Munich in Cape Coral." The Cape Coral Oktoberfest is the largest party of the year in the community! It is THE event for fun, good food, freshly poured domestic and German beer, live music on several stages, laughter, dancing – with or without the chicken hat! For ticket info, visit: capecoraloktoberfest.com/tickets
Squirrel Nut Zippers Summer Tour "Roasted Right" | SWFL Event Center
October 24 at 7 pm
An American jazz band formed in 1993 in Chapel Hill, NC. The band's music is a fusion of Delta blues, gypsy jazz, 1930s-era swing, klezmer and other styles. They found commercial success during the swing revival of the late 1990s with their 1996 single "Hell". www.swfleventcenter.com/buy-tickets/squirrel-nut-zippers

2019 Stone Crab Festival | Tin-City Naples
October 25 at 5 pm – October 27 at 5 pm
A weekend of food and fun celebrating the stone crab. It's also a chance to explore the beautiful Naples waterfront with activities on land and by water. Live music throughout the weekend!
Julian Marley | SWFL Event Center
October 26 at 7 pm
Julian Marley, son of the iconic Bob Marley is a true and authentic representation of Rasta. A world renowned reggae artist and devoted Rastafarian. www.swfleventcenter.com/buy-tickets/julian-marley
2019 Halloween Spooktacular – Trick or Treat | Bell Tower Shops
October 26 from 11 am – 2 pm
2nd Annual Halloween Spooktacular featuring a costume contest, dance parties at center court, trick or treating with your favorite Bell Tower merchants and SO much more!
Kiwanis 22nd Annual KidsFest | Sun Splash Festival Grounds
October 26 from 9 am – 3 pm
The Kiwanis Club of Cape Coral & Cape Coral Parks & Recreation Department present the 22nd Annual Fall KidsFest. A not-to-be-missed festival for families to join together and explore, educate, and inspire children's abilities. The day is filled with lively entertainment, interactive experiences and mega-information. It is a festival with crafts, food, and vendors of family-oriented products and services. Stage shows, costume contests, games and LOTS of giveaways. Festival will be in Rain or Shine. Admission is FREE, with $2 parking donation and request non-perishable food item for the Cape Coral Caring Center.
​
Get Out & Enjoy Southwest Florida!