Keep Cool with this month's events!
September 5, 2019 | EventsUncategorized
"Once" | Broadway Palm Dinner Theater
September 1 – September 28
From the very first note, Once pulls you in and doesn't let you go. Featuring magical songs from the critically acclaimed film, including the Oscar-winning Falling Slowly, this gorgeous and uplifting show strikes an unforgettable chord. Set in Dublin, an Irish musician ready to give up on his career is drawn to a Czech immigrant that helps encourage him to keep writing and performing. Through their shared love of music, an unexpected friendship and collaboration quickly evolves into a powerful but complicated, love story. Once won eight Tony Awards and the 2013 Grammy Award for Best Musical Theater Album.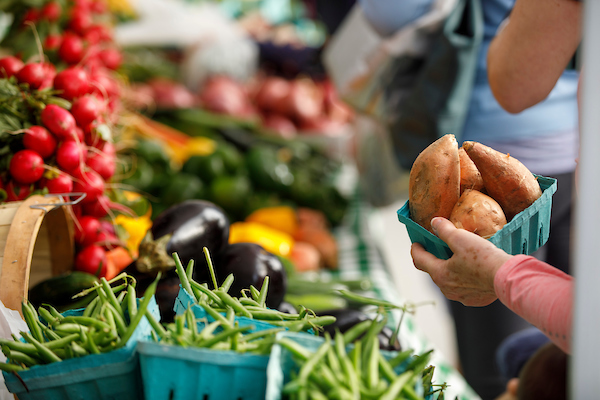 Photo Courtesy Brian Tietz
River District Farmer's Market | Downtown Fort Myers
September 5 and Every Thursday from 9 am-1 pm
Every Thursday year-round at Centennial Park west of the Caloosahatchee Bridge! This lively green market offers a variety of local produce, seafood, baked goods, honey, nuts, cheese, flowers, plants & more for the discerning shopper.  A fixture of the downtown Fort Myers River District since 1994, the market is popular with both tourists in season and locals during the summer months.
Seinfeld Live | Barbara B. Mann Performing Arts Hall
September 6 | 7 pm & 9:30 pm
America's premier comedian, Jerry Seinfeld, comes to the Barbara B. Mann Performing Arts Center to perform his signature stand-up routine on September 6, 2019! Seinfeld has been hailed for his uncanny ability to joke about the little things in life that relate to audiences everywhere. His latest projects include the Emmy nominated web series, Comedians in Cars Getting Coffee, and his Netflix special Jerry Before Seinfeld. https://www.bbmannpah.com/events/detail/jerry-seinfeld-live​
Art Walk | Downtown Fort Myers
September 6 from 6-10 pm
A must do in the River District social scene is the monthly Art Walk. Always on the First Friday, visit the many exciting galleries, exhibitions, and performances. Free to the public with many venues featuring additional attractions and specials.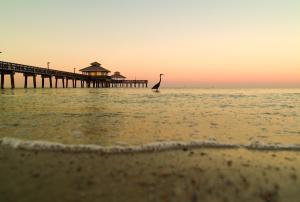 Sunset Celebration at Time Square | Fort Myers Beach
September 6 & 7 and Every Friday and Saturday from 6-10 pm
Live Music, Food and Fun at Time Square on Fort Myers Beach. www.fortmyersbeach.org
Cape Coral Farmer's Market | Cape Harbour
September 7 and every Saturday from 8 am – 1 pm
Overflowing with fresh, local and healthy produce, fruits and foods, along with melt-in-your-mouth baked goods, made-on-site guacamole, salsas, homemade jams & jellies, pickles & olive mixes, cheeses, take home foods and much more.​
SUPER HERO Vendor Event| North Collier Regional Park
September 7 from 10 am – 2 pm
Vendor Event with numerous vendors, crafts, free face painting, Children's Super Hero contest, Adult's Super Hero contest, many children's activities, giveaways, raffles and much more. This event is in support of the West Family and their son, Austin. He was able to get all 4 siblings downstairs to safety and then returning upstairs to put out the fire before the situation got more dangerous!
Yappy Hour | Bell Tower Shops
September 13 from 6-8 pm
Ditch the bones and toys and bring your pooch to Bell Tower Shops for Yappy Hour, where you can meet adoptable dogs, sip on cold refreshments from the outdoor bar and listen to live music with your four-legged friend. This is a free event open to the public with proceeds from the event to benefit the Gulf Coast Humane Society.
Mystery Walk | Downtown Fort Myers
September 13 from 6-8 pm
This family friendly event invites you to search the clues throughout core downtown and enter for a chance to win prizes! It's a great way to explore downtown and have some fun too! Check-in starts at 6 pm and the challenge stays open until about 8 pm. Cash prizes for four winners. Check in is at the corner of First and Hendry Streets in front of Iberia Bank. This is free to play and no purchase is necessary at participating locations.
2019 Tunnel to Towers 5K Run & Walk Fort Myers | Lakes Regional Park
September 14 from 8 am – 12 pm
The Tunnel to Towers 5K Run & Walk Series was created to honor the heroic life and death of Stephen Siller, a New York City firefighter (FDNY) who lost his life on September 11, 2001, after strapping on his gear and running through the Brooklyn Battery Tunnel to the Twin Towers.
Honor all of those who lost their lives on September 11, 2001, and support our first responders and military who make extraordinary sacrifices in the line of duty! For more information on the Stephen Siller Tunnel to Towers Foundation, please visit www.tunnel2towers.org.
Summer Jazz on the Gulf | Naples Beach Hotel & Golf Club
September 14 from 6:30 – 9:30 pm
An appealing and diverse selection of Jazz acts will be presented in the last in the summer series. amid a hotel setting that has beautiful views of the Gulf of Mexico, stunning sunsets and cool breezes. Note: Events are free and open to the general public, not just hotel guests. naplesbeachhotel.com/summerjazz​
"Dames at Sea" | Broadway Palm Dinner Theater
September 19 – September 28
A tap-happy musical parody of the golden era of Hollywood musicals! Ruby heads to New York to become the next Broadway star but after landing a job in the chorus, her dreams are almost shattered when the theatre is set for demolition. With the help of two sailors, the show is moved to their ship and when the leading lady becomes sick, Ruby has the chance to jump in and save the day!
Music Walk | Downtown Fort Myers
September 20 from 6-10 pm
The River District comes alive on the third Friday of the month as local and regional musicians line the streets. From jazz and blues to rock & roll, many genres can be heard and vary each month. Free to the public with many venues featuring additional attractions and specials.
Julio Iglesias | Hertz Arena
September 20 at 8 pm
Julio Iglesias is Back On The Road!
Island Hopper Songwriter Fest | Captiva | Downtown Fort Myers | Fort Myers Beach
September 20-22 on Captiva Island | September 23-26 in Downtown Fort Myers | September 27-29 on Fort Myers Beach
Behind every great country music hit, there is usually another outstanding singer/songwriter who wrote the tune. Get to know the back stories behind country's biggest hits and see them performed by the writers. fortmyers-sanibel.com/island-hopper
12th Annual SWFL Peace Day Celebrations | Alliance for the Arts
September 22 from 10 am – 6 pm
A community event in honor of the International Day of Peace… a FREE event for the Whole Family, including our Furry Friends! Every year we come together as a community to celebrate a day of Peace, and every year we have a new theme. This year's theme is Unity in CommUnity… Bridging the Gaps Between Us. Let's take the next step together as a CommUnity, and see what else we can create together! Peace starts with us. In our hearts, our homes and our neighborhoods.
Dane Cook "Tell It Like It Is" | Barbara B. Mann Performing Arts Hall
September 26 at 8 pm
Dane Cook has maintained his reputation as one of today's most prolific stand-up comedians, while simultaneously distinguishing himself as a charismatic and versatile actor in a variety of film and television projects.
Cook recently returned to the stage with his directorial debut of Troublemaker which premiered on Showtime. The show was filmed in the Fall of 2013 and features Cook's acerbic wit and patented brand of provocative, on-fire comic insight while exploring the hilarious aspects of everyday life and human behavior. https://www.bbmannpah.com/events/detail/dane-cook-tell-it-like-it-is
Alabama | Hertz Arena
September 28 at 7 pm
See the God Fathers of Country On Tour! Harmonic, rock-flecked quartet and the most successful country band of the 1980's.
Blue Zones Project Palooza! | North Collier Regional Park
September 28 from 9 am – 12 pm
Join Blue Zones Project at the first Palooza event! Experience what Blue Zones Project is all about with well-being activities all morning long. Break a sweat with 15 minute snippets of activities like yoga, tai chi, boot camp, and Walking Moai tours around the park. Take part in a gardening demonstration and a cooking demonstration. Sit back and relax with a cup of tea and a chair massage in our "Downshift Room." Enjoy tasting samples of Blue Zones Project inspired menu items from Blue Zones Project Approved restaurants. Let your kids get their face painted, play with puppies, tour a Fire Engine and more! This is a family friendly event that is free to the whole community.