New Year ~ New Resolutions ~ New Activities
December 30, 2019 | Events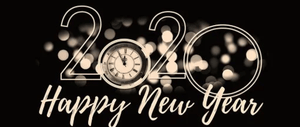 HAPPY NEW YEAR!  Here's What's Happening in Southwest Florida this month!
"Grumpy Old Men" The Musical at Broadway Palm Dinner Theater | Now Thru February 8th
The musical adaptation of the popular 1993 Warner Bros. film tells the laugh-out-loud story of family, friendship, love and romance. Grumpy Old Men centers around neighbors, Max and John, two grumpy retirees' whose verbal, and sometimes physical, altercations date back to their high school days. The rivalry reaches its peak when the beautiful, eccentric, and charming Ariel moves into the neighborhood. Chaos, and laughter, ensues as deep-rooted feuds are reopened, but with the help of Airel's love and compassion, Max and John have a chance to be reunited in friendship. Click here for ticket info.
Naples New Year's Art Show on 5th Avenue South in Naples | January 4th & 5th
Celebrating it's 24th year, this fine art show features over 250 professional artists from around the country!

River, Roots & Ruts at Caloosahatchee Regional Park in Alva | January 5th from 8-11am
The 17th Annual Hooters River, Roots & Ruts 10 Mile Trail Run & Relay ~ a Great opportunity to experience FL trail running at its finest. Click here to sign up!
Sunset Celebration at Time Square on Fort Myers Beach | Every Friday and Saturday from 6-10pm
Live Music, Food and Fun at Time Square on Fort Myers Beach. Every Friday and Saturday from 6-10pm! www.fortmyersbeach.org
Downtown Farmer's Market in Cape Coral at Club Square | Every Saturday Now – May 10th from 8am-1pm
Overflowing with fresh, local and healthy produce, fruits and foods, along with melt-in-your-mouth baked goods, made-on-site guacamole, salsas, homemade jams & jellies, pickles & olive mixes, cheeses, take home foods and much more.​
Yappy Hour at the Bell Tower Shops | January 10th from 6-8pm
Ditch the bones and toys and bring your pooch to Bell Tower Shops for Yappy Hour, where you can meet adoptable dogs, sip on cold refreshments from the outdoor bar and listen to live music with your four-legged friend. Enjoy an evening of music and finish off the night at one of eight pet friendly restaurants throughout the center. This is a free event open to the public with proceeds from the event to benefit the Gulf Coast Humane Society.
Cape Coral Arts & Music Festival in Downtown Cape Coral | January 11th from 10am-9pm and January 12th from 10am-5pm
The 34th Annual Cape Coral Arts and Music Festival is a celebration of national and local fine art, fine craft and music. The 2019 event will feature 300 juried exhibitors. The festival is Lee County's largest special event according to the Lee County Visitor and Convention Bureau.  A Music Festival has been added to the Festival for 2019. It is an indoor event separate from the Arts Festival Area. Local establishments have been invited to host a variety of live musical genres and create a "Music Walk" for patrons to go starting in the late afternoon and on into the night.  More info click here.
Naples Veg Fest 2020 in Naples | January 12th from 10am – 3pm
Come see how easy it is to find healthy plant-based foods in Naples, FL. Learn about the science behind the benefits of a plant-based diet. Featuring expert speakers, cooking demos, vendors and animal rescues – with entertainment and activities for the whole family. This is a FREE event, reserve your spot here.
"Hamilton" at Barbara B. Mann Performing Arts Hall | January 14th-26th
Hamilton is the story of America's Founding Father Alexander Hamilton, an immigrant from the West Indies who became George Washington's right-hand man during the Revolutionary War and was the new nation's first Treasury Secretary. Featuring a score that blends hip-hop, jazz, blues, rap, R&B, and Broadway, Hamilton is the story of America then, as told by America now. Get your tickets here.
Naples Boat Show | January 16th – 19th
The largest premier recreational show in the Naples-Marco Island area. On Land at the Naples Airport, In-Water at the Naples City Dock with complimentary shuttle service. The show will feature displays by Marinas, Boat Dealers and other marine related businesses. General 1-Day admission is just $12, kids 12 & under are free with a paying adult. Complimentary onsite parking at the Naples Airport located at 895 Terminal Drive.
Tour De Cape in Cape Coral | January 17th-19th 
It's the 29th Anniversary of Tour De Cape! The weekend includes a 5k, a 3-mile family bike ride, and 15-30-62-100 mile bike tours in the northwest and southwest regions of Cape Coral. The weekend begins with a kick-off celebration at Cape Harbour. Click here for more information.
Music Walk Downtown Fort Myers River District | January 17th from 6-10pm
The River District comes alive on the third Friday of the month as local and regional musicians line the streets. From jazz and blues to rock & roll, many genres can be heard and vary each month. Free to the public with many venues featuring additional attractions and specials.
FGCU Motor Show at Florida Gulf Coast University | January 18th 10am
Auto Faction and FGCU Car Club bring together their third annual FGCU Motor Show. Car/Truck/Motorcylce show featuring an attractive Exotic Vehicle Display. Fun for the whole family.
Bacon Jam at Centennial Park in Downtown Fort Myers River District | January 18th from 11am-6pm
Bacon Jam is coming back to Fort Myers! You'll find a variety of creative bacon-based dishes from local restaurants and food trucks from chocolate covered bacon to bacon ice cream! Costs will vary from $1 and $5. Live music from local bands will be playing on the main stage all day. Admission is $10 for ages 3 and up.
Bluegrass Indoor Concert at Alliance for the Arts | January 19th from 6-9pm
A sensational fusion of American country music; Irish, Scottish and English ballads and traditional dance music; with a heaping helping of jazz influence makes this bluegrass concert a toe-tapping, knee-slapping good time. Join fellow acoustic music lovers in the theatre for three hours of great live music by bands from Southwest Florida & beyond! Get your tickets and more info here.
Caloosahatchee Celtic Festival at Centennial Park in Fort Myers | January 24th from 5-10pm & January 25th from 11am-10pm
This is an outdoor event so please bring sunblock, lawn chairs or blankets to sit on. With live performances by the best Celtic national and international touring artists, there will also be several related vendors selling merchandise, jewelry, relics and gifts. Food and drinks will be available for purchase ~ as well as Irish Beer! No coolers or umbrellas allowed.
Cracker Day Rodeo at Lee County Posse Arena in North Fort Myers | January 24th – 26th
The 59th Annual Cracker Day Rodeo ~ where contestants from all over the state come to compete. Events include: Bull Riding, Barrel Racing, Pole Bending, Roping & Steer Wrestling. Click here for more info.
ClamJam of Southwest Florida Seafood & Music Festival | January 25th from 10am – 7pm & January 26th from 10am – 5pm
Located at the German-American Social Club | 2101 Pine Island Rd | Cape Coral. Two full days of Arts & Craft Vendors, Fresh Local Pine Island and Southwest Florida Seafood and other great foods, Live Music and Contests for all ages, family event offers Kids Rides and Games. www.ClamJamSWFL.com
Get Out & Enjoy Southwest Florida in 2020!