What's Happening Southwest Florida ~ Love is Everywhere
January 30, 2020 | Events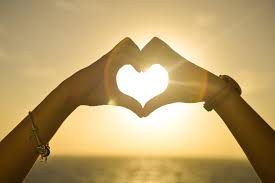 There's always something fun going on in paradise.  Here's What's Happening in Southwest Florida this month!
"Weekend Comedy" at Broadway Palm Dinner Theater in Fort Myers | Now thru February 22
Peggy and Frank, a middle-aged couple who have fallen into a marital rut, rent a cabin with romance on their mind. But the mood is broken by the arrival of Jill and Tony, a cohabiting couple in their twenties who are madly in love. After finding the four were accidentally booked into the same cabin, they all decide to stay and a comedic clash of generations is set in motion! Ticket Info
Winterfest | Sugden Regional Park in Naples | February 1st from 11:30 am – 6 pm
Get ready for a fun-filled day of Live Entertainment from the Ben Allen Band, Food Trucks, Beer Garden & Games! Entry is just $10 per car. For more information, call 239.252.4000.
Sunset Celebration | Time Square on Fort Myers Beach | Every Friday and Saturday from 6-10 pm
Live Music, Food and Fun at Time Square on Fort Myers Beach. www.fortmyersbeach.org
Downtown Farmer's Market in Cape Coral at Club Square | Every Saturday Now – May 10th from 8 am-1 pm
Overflowing with fresh, local and healthy produce, fruits and foods, along with melt-in-your-mouth baked goods, made-on-site guacamole, salsas, homemade jams & jellies, pickles & olive mixes, cheeses, take home foods and much more.​
Fort Myers ArtFest in Downtown Fort Myers | February 1st & 2nd from 10 am-5 pm
ArtFest enlivens the Fort Myers waterfront with art, entertainment, vendors and children's art activities. There will be original art by more than 200 artists which you'll get to meet the artists, face-to-face. There will also be food and drink vendors with items available for purchase. Come discover made-in-USA originals and beautiful, hand-crafted treasures in every booth.
Sunset Celebration at the Cape Coral Yacht Club | February 5th and the First Wednesday of Every Month thru May from 3 pm – sunset
This family-friendly event features vendors selling unique arts & crafts, jewelry, gift items and more. There will also be food trucks on hand so you can grab a bite to eat and listen to live music on the beach while enjoying a beautiful SW Florida sunset.
Downtown Fort Myers River District Art Walk | February 7th from 6-10 pm
A must do in the River District social scene is the monthly Art Walk. Always on the First Friday, visit the many exciting galleries, exhibitions, and performances. Free to the public with many venues featuring additional attractions and specials.
Bike Night in Downtown Cape Coral | February 8th from 5 – 10 pm
The City of Cape Coral Parks and Recreation department is proud to bring you Cape Bike Night! Motorcycle enthusiasts can get together and listen to live bands, eat great food, and just have fun at this great event! www.ccbikenight.com
Naples Cars on 5th | February 8th from 10 am-4 pm
The 16th Annual Cars on 5th Show takes place in Naples on 5th Ave South! The road will be filled with more than 575 cars, including Ferrari's, as well as many other domestic and international exotics, vintage and American muscle cars, Corvette's, and Porsche's. The British contingent will include Jaguar, Lotus, Triumph and the stately Bentley's. Donations to benefit St. Matthews House.  For more information and tickets visit www.carsonfifth.com.
2020 Junior Parade  | February 9th from 2:30 – 4:30 pm
Florida's largest youth parade showcases the creativity and talents of hundreds of SW FL children & their families. Over 100 units including floats, marching bands, dancers, street performers, clowns and dignitaries parade their way around the Downtown River District. Old-fashioned family fun for participants and spectators alike. Come join us and be part of the tradition!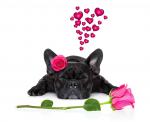 Yappy Hour at the Bell Tower Shops | February 14th from 6 – 8 pm
Ditch the bones and toys and bring your pooch to Bell Tower Shops for Yappy Hour, where you can meet adoptable dogs, sip on cold refreshments from the outdoor bar and listen to live music with your four-legged friend. This is a free event open to the public with proceeds from the event to benefit the Gulf Coast Humane Society. Pet owners can enter their dog into a costume contest reflecting the LOVE theme for $5 donation.
Crafts on the River | February 15th from 6 – 8 pm
Downtown Fort Myers is transformed into a craft lovers dream with exhibitors displaying their hand-crafts during the two-day Edison Festival event. The event will take place behind the Lee County Visitor & Convention Bureau, corner of Main & Hendry Streets, Downtown Fort Myers.
Edison Festival of Light Grand Parade in River District Downtown Fort Myers | February 15th from 7 – 10 pm
Named as the largest night parade in the Southeast year after year, the Grand Parade is a two-hour extravaganza featuring national participants & local marching bands, floats, local government and law enforcement officials, clowns and much, much more.
Taste of the Cape at Tarpon Point Marina | February 16th from 11 am – 6 pm
Don't miss out on Cape Coral's largest food, wine & entertainment festival of 2020! This community event features an international array of great food from more than 20 local restaurants, plus a wide variety of craft beers, margaritas, and wine. Enjoy musical performances from local bands and finish the day with another sensational Symphony at Sunset by the Gulf Coast Symphony. Proceeds from the Taste of the Cape support the Cape Coral Chamber of Commerce Education Committee's scholarship program & the Gulf Coast Symphony's music education and community programs.
"Kinky Boots" at Broadway Palm Dinner Theater in Fort Myers | February 13-April 4
Based on true happenings, this heartwarming story tells of Charlie, a factory owner struggling to save his shoe business and Lola, a fabulous entertainer in need of some sturdy stilettos. The two have seemingly nothing in common, but with a little compassion and a lot of understanding, this unlikely duo learns to embrace their differences and find they have more in common than they think! Featuring original songs by pop icon Cyndi Lauper, this high-energy, full-hearted hit is inspiring audiences to let love shine and showing them that sometimes the best way to fit in is to stand out! Ticket Info
Edison Festival Classic Car Show | February 16th from 10 am – 3 pm
Hundreds of vehicles line Edwards Drive in Downtown Fort Myers for a day of nostalgia and pride. Cruise in with your classic, browse others and meet the owners. At the same time, enjoy food, beverages, and crafts on the River. Open to hot rods and classic cars.
Music Walk Downtown Fort Myers River District | February 21st from 6 – 10 pm
The River District comes alive on the third Friday of the month as local and regional musicians line the streets. From jazz and blues to rock & roll, many genres can be heard and vary each month. Free to the public with many venues featuring additional attractions and specials.
Beads & Bling… It's a Mardi Gras Thing! | February 22nd from 4 – 10 pm
Come out to North Collier Regional Park for an afternoon of food trucks, jazz band, DJ, photo booth, games, masks & beads! Attractions for all ages! Pre-Register price is $3/Person. $5/Person Day of Event; 3 & under FREE. Visit collierparks.com for more info.
"One of These Nights" The Ultimate Tribute to America's Favorite Band, The Eagles at Broadway Palm Dinner Theater in Fort Myers | February 23rd & 24th
One of These Nights reproduces the sounds of one of the most successful rock bands of all time, The Eagles! You'll experience an unforgettable night featuring the band's greatest hits including Desperado, Lyin' Eyes, Take It Easy, Life In The Fast Lane, Already Gone, Hotel California and more! Ticket Info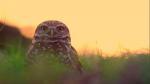 Burrowing Owl Festival | February 29th from 10 am – 4 pm
Celebrate Cape Coral's official City bird during the 18th Annual Burrowing Owl Festival – Wildlife and Environmental Exposition at Rotary Park. A fun day for the whole family, filled with entertainment & education programs, hands-on activities for the kids, live animals including birds of prey, reptiles, baby gators, and more. Plus guided nature walks, butterfly house tours, bus tours to active owl burrows, silent auction, as well as Love Boat Ice Cream and other tasty treats for lunch. Admission is just $5 ages 13 & up, 12 and under are FREE.
Get Out & Enjoy Southwest Florida this month!