What's Happening – May 2020
April 30, 2020 | Events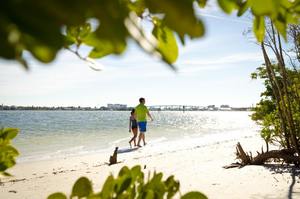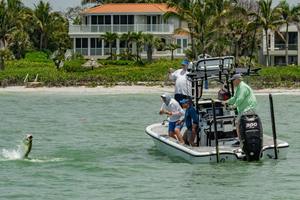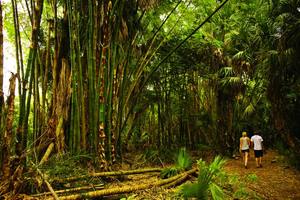 We are turning a corner here in Southwest Florida.  Parks and beaches are opening up with precautions in place.  Restaurants and retail stores open beginning May 4th at 25% capacity.  It will still be a while before we're getting together for festivals and events, but in the meantime I'm here to keep you in the know about What's Happening in Southwest Florida.  Things are changing daily but here's the latest as of May 1st.
Parks & Recreation
Lee County – Parks and preserves are open with normal operating hours.  Amenities remaining closed include playgrounds, pavilions, recreation centers, basketball courts, pools, splash pads and soccer, lacrosse and football fields.  Baseball and softball fields will reopen with caveats, including no league play and no access to dugouts or bleachers.  Click HERE for an interactive map list of open facilities in Lee County.
Bonita Springs – Some trails and parks are open with signage onsite to help encourage social distancing including: Cullum's Trail, Bonita Nature Place and River Park for essential activities including walking, hiking, running consistent with social-distancing guidelines.
Cape Coral – Eleven city parks are open from 8 am – 8 pm for biking, exercise and walking with restrictions to maintain social distancing.  No restrooms, pavilions, dog parks, playgrounds, community buildings, beaches or courts for pickleball, tennis or basketball will be open yet.  The City's Coral Oaks Golf Course is open with strict social distancing guidelines.
City of Fort Myers – Parks & recreation areas are open with limited operations.  Park restrooms are open in locations where facilities are available.  City baseball fields are also open for groups of 10 or less but dugouts and bleachers remain closed.  Pools, playgrounds, multipurpose fields, volleyball courts, basketball courts and indoor recreation centers remain closed.  Click HERE for a full list.  City-owned Eastwood Golf Course is closed.  Fort Myers Country Club remains open with social distancing observed, one person per cart, and sanitizing carts between rounds.
Collier County – All public and City of Naples owned parks are open.  Athletic spaces, aquatic sites, community centers, fitness centers, playgrounds, and boating parks remain closed.
Charlotte County – All public parks, sports fields, and dog parks are open.  No organized activities are permitted.  Playgrounds and park amenities remain closed.
Here's more information on how to remain safe while using parks and open spaces – Click HERE
Southwest Florida's Beaches
Lee County – All county owned beaches are open.  Amenities that remain closed include playgrounds, pavilions, piers, recreation centers, splash pads and pools.  For a complete list click HERE.
Considering a stay-cation?  The Town of Fort Myers Beach Council voted to allow hotels and vacation rentals to begin taking reservations May 15th contingent on actions by Governor Ron DeSantis to allow short-term vacation rentals to be open for business again.
Collier County – All county beaches, beach access and beach parking lots are open.  For a complete list click HERE.
Charlotte County – Englewood Beach and Port Charlotte Beach along with their facilities are open but encouraging visitors to follow CDC guidelines for social distancing.
When you do return to the beach, here are a few things to keep in mind to help us share the shores safely with wildlife.
The City of Sanibel, in partnership with the Sanibel-Captiva Conservation Foundation, "Ding" Darling Wildlife Society, and Sanibel-Captiva Audubon Society, invites you to view a NEW animated shorebird conservation video.
Boating in Southwest Florida
Lee County – Boat ramps remain open at this time.
Collier County – All public boat ramps in Collier County are open.
Charlotte County – All boat ramps remain open at this time.
Keep in mind all vessels must be at least 50 feet apart from each other and there can be no more than 10 people per boat.  The Florida Wildlife Commission's Florida Public Boat Ramp Finder is updated every 24-hours to include information regarding boat ramp open/closed status.  Click HERE for updates.
Farmers' Markets & Social Distancing Events
Cape Coral Downtown Farmers' Market – Re-opens Saturday, May 2nd from 8 am – 1 pm.
Surfside Sunshine Farmers' Market – Re-opens Tuesday, May 5th from 1 pm – 6 pm.
Vendors  at the above locations will offer produce, foods, soaps & pet foods.  Visitors are asked to wear face masks and maintain social distancing recommendations.  Additional staff will be stationed at the markets to encourage people to follow social distancing guidelines.​
Local Roots Online Farmers' Market – Offering curbside pick-up or delivery from vendors.  Go to www.localrootsonlinefarmersmarket.com to order.
Social Distancing Car Show & Cruise In – In conjunction with Edison Mall, the Gulfshore Mustang Club of SWFL will be hosting a Social Distance Car Show/Cruise In Food Drive to benefit Bridge of Hope, a local 501-3C on Saturday, May 9th from 9 am – 12 pm.  The only cost to attend is bring food for the food drive. The location will be in the parking lot in front of the old Sears location. Cars will be parked 6′-0″ apart and we will have a 36″ barrier in front of the cars to prevent people from touching them.
Recreation at Home
With travel limited, the Naples, Marco Island, Everglades Convention and Visitors Bureau has launched Paradise in Place, a way to virtually experience the sights, sounds and wonders that make SWFL special.
Not ready to step out?  Whether it's arts, nature, fitness, or games, there are still recreational activities you can continue to do from home.  Click HERE for some ideas.
The Naples Players continue to offer live concerts and online virtual instruction.  For more information check out their website naplesplayers.org.
Several Southwest Florida artists are keeping the music alive in our area.  The News-Press compiled a list of 10 local musicians who are streaming concerts.  Check out the list HERE.
The Lee County Library System is open for non-contact curbside pickup Monday – Saturday from 10 am – 4 pm.  Locations include Cape Coral, Lakes Regional, South County Regional, and North Fort Myers.  Patrons with holds available for pick up can drive up to the main entrance of the library, stay in their car, and call the phone number provided on signs at the location.
We hope you'll join us in doing what we can to get our community safely back in business.  Stay Calm, Stay Kind, Stay Safe.