What's Happening in SWFL – June 2020
May 28, 2020 | Events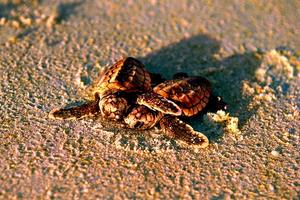 We are turning a corner here in Southwest Florida.  Gyms are opening up with precautions in place.  Restaurants are opening up to 50% capacity. Drive-in movies are taking the place of theaters, but we'll take it! I'm here to keep you in the know about What's Happening in Southwest Florida.  Things are changing daily but here's the latest as of June 1st.
Parks & Recreation
Lee County pools are open for lap swimming and physical exercise Tuesday-Saturday 9 am-4 pm.  Staff will limit occupancy to 25 swimmers every hour.  Indoor changing areas are not available.  Other park amenities including playgrounds, pavilions, multi purpose fields, fishing piers and splash pads are also open.  Staff will be onsite to encourage social distancing and assist in frequent cleaning of park amenities.  For updates on what's open click here.
Cape Coral's Red White & Boom has been postponed until Labor Day weekend.
Astronomy Park at Seahawk Park, Saturday, June 21st starting at 8:15 pm. Just after sunset, take a look through several telescopes and talk to experts from the society about what can be seen. This is fantastic fun for people of all ages!
City of Fort Myers – Instead of Freedom Fest and Fireworks, downtown Fort Myers will have an airshow this fourth of July. City baseball fields are open for groups of 10 or less, but dugouts and bleachers remain closed. The Fort Myers Aquatic Center will be available for physical exercise seven days a week from 9 am – 4:30 pm. Call 239.321.7533 to reserve your 90-minute time slot.
Bonita Springs – City of Bonita Springs announces Phased-In Reopening of Park Facilities. Click HERE for a complete list.
Collier County – All public and City of Naples owned parks are open. Athletic fields, hard courts and boat ramps are open.
Charlotte County – The following park facilities will open as of June 1st: Carmalita Park Horse arena, Radio-controlled tracks & ponds, Pavilions & picnic tables, Courts (Basketball, bocce, shuffleboard, volleyball), and Don Cerbone Skate Park. The pools at Port Charlotte Beach Park, Ann and Chuck Denver Regional Park and South County Regional Park opened with restrictions on the number of patrons allowed. You must make a reservation for one-hour blocks of lap swimming or water aerobics classes. While sport fields are open, organized or league activities are still not permitted.
Here's more information on how to remain safe while using parks and open spaces – Click HERE
Stay-cation Options
Charlotte, Lee & Collier County – Short-term vacation rentals are open with some restrictions in place. Sanibel-Captiva Beach Resorts have opened up to overnight guests while following strict Guest Health Policies and following CDC & other governmental guidelines.
Southwest Florida's Libraries
Lee County – Contactless Curbside Pickup has been expanded to all location. Follow this link to see what libraries are open at 25% capacity Monday – Wednesday, 10 am – 6pm, Thursday – Saturday, 10 am – 4pm.
Collier County – Their Online Virtual Library is open 24/7! Visit us at any of these three county locations Monday – Wednesday, 10 am – 6pm; Thursday – Saturday, 10 am – 4 pm.
Charlotte County – Mid County Regional Library will reopen Tuesday, June 2nd. Hours of operation will be Tuesday – Saturday, 10 am – 4 pm. They will have limited capacity, and computers by reservation only. Curbside is available at all branches: Tuesday – Saturday, 10 am – 5:30 pm.
Southwest Florida Summer Camps
Gov. Ron DeSantis recently lifted all restrictions on all youth activities in Florida, including summer camps and athletics. These restrictions are being lifted statewide, but local municipalities will still be able to implement restrictions if they choose.
Boys & Girls Clubs of Collier County is entering a recovery phase which includes a limited re-opening of their clubs for summer programming. The clubs will also increase their daily virtual programming for those unable to physically attend.
Farmers' Markets & Social Distancing Events
Cape Coral Downtown Farmers' Market – Open Saturdays from 8 am – 1 pm in Club Square, where it will remain through the summer!
Surfside Sunshine Farmers' Market – Located in the Shops at Surfside, NW corner of Veterans Parkway & Surfside Boulevard will be open every Tuesday from 8 am – 1 pm.
Vendors  at the above locations will offer produce, foods, soaps & pet foods.  Visitors are asked to wear face masks and maintain social distancing recommendations.  Additional staff will be stationed at the markets to encourage people to follow social distancing guidelines.​
Local Roots Online Farmers' Market – Offering curbside pick-up or delivery from vendors.  Go to www.localrootsonlinefarmersmarket.com to order.
Museums & Zoos
C'mon! Golisano Children's Museum of Naples will be open with limited capacity and reduced hours. Visitors are required to obtain tickets online. For more details, click HERE.
IMAG – Beginning June 9th, they will be open Tuesdays – Sundays from 12 – 4 pm. Admission is limited, so please purchase your tickets before arriving. Click HERE for more details.
Edison and Ford Winter Estates – While the remainder of the site is closed, the Garden Shoppe is open Fridays through Sundays, from 9 am – 4 pm to purchase plants and gardening-related items.
Mound House – Take yourself on a tour for cultural and environmental learning experience. Mound House is open Tuesday and Saturday, from 9 am – 4 pm.
Naples Zoo is open, for timed visits. Click HERE before you go.
Shell Factory Nature Park – come visit our petting farm, three walk-through aviaries, and much more. Open 7 Days a Week 10 am – 5 pm.
Recreation at Home
Aubuchon Homes Design Trends – Our first ever Virtual edition of Design Trends is happening Wednesday, June 3rd at 4pm. Join Gary Aubuchon, President of Aubuchon Homes, on a journey through the latest trends in home design, materials, floorplans, function, style & more. RSVP now to receive a ZOOM link to join the event.
Alliance for the Arts – Experience a live theatre performance, take a painting class, learn to belly dance – all from the comfort of your home! Possibilities are endless! Check out their calendar of events!
Barbara B Mann announces their 2020-2021 Broadway Series. Click HERE to be in the know now!
Global Wellness Day – a full day of virtual wellness events June 13th from 10 am to 5 pm. Register here for a variety of classes, including meditation, yoga, cooking demos, and more!
Stay At Home Storytime – Lee County Library System will post new story times every Wednesday at 10 am on YouTube, be sure to check it out!
Visit Florida – Whatever your passion, Florida has something for you. Follow this LINK for a a few live events.