What's Happening ~ August 2020
July 31, 2020 | Events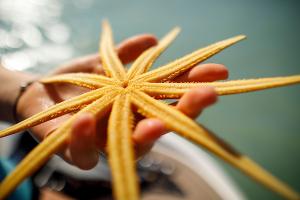 Wherever summer takes you, here is your Summer issue of What's Happening in Southwest Florida.  Things are still changing daily, but here's the latest as of August 1st.
Back-to-School Supply Drive at Aubuchon Team of Companies
Now thru August 15th | 4707 SE 9th Pl, Cape Coral, FL 33904 | The Foundation for Lee County Public Schools is collecting school supplies for the 2020-2021 school year! Help support educators and students in the School District of Lee County. Donate Supplies Today! We will have a donation box at our offices in Club Square, or to donate a backpack full of supplies, click HERE.
Live Music at Crow's Nest Beach Bar & Grille
Every Friday & Saturday night, come on out to Crow's Nest Bar & Grille at the legendary 'Tween Waters Inn Island Resort where you'll find great food, great fun, great times and great entertainment. Click HERE to make your reservation today.
Fort Myers Scavenger Hunt: His Greatest Invention!
Looking for fun things to do in Fort Myers? Try a Fort Myers photo scavenger hunt! On His Greatest Invention, you will be going on an enthralling tour around Fort Myers checking out the art, history, and culture along the way. You'll see groups of friends competing to unearth fun facts, taking ridiculous pictures, and deciding who will be the next scavenger hunt champion! Pre-book your adventure HERE.
Edison & Ford Winter Estates
Two special evenings to enchant & delight you this month, get your tickets now.
Strolling in the Moonlight – August 4th from 6 – 9 pm. Visitors are invited to take an evening stroll around the property, listen to a talk in the Moonlight Garden amidst the fragrant plants and learn the history of the garden – which coincides with the full moon.
Summer Nights at Edison Ford – August 14th from 6 – 9 pm. Bring a lawn chair or blanket, sit back, relax and watch a spectacular sunset over the Caloosahatchee River.
Sidney & Berne Davis Art Center
New art exhibit every month from local to world-renowned artists. Exhibits are open from August 7th thru 27th. Call ahead for gallery hours for other times, 239.333.1933. $1 Donation Entry Fee. This month's exhibits feature:
The Feminine Mystique in the Grand Atrium
Carded: Miniature Masterpieces in the Capital Gallery
An Entertaining Evening August 13th at 7:30 pm
The Alliance for the Arts, in partnership with Wild Ace Entertainment, will present an evening of virtual entertainment. Fun for all ages, the virtual extravaganza includes magical mystery, clever circus and comedy delights. Donations welcomed. Pre-register now.
Just For Fun Dog Show August 15th from 9 am – 1 pm
Bring your dogs and  join in the fun or just come to watch this pawsome, entertaining event at Rotary Park in Cape Coral! Register in advance or the day of the show beginning at 9 am. What category will your furry friend win? Call 239.549.4606 for more info.
Broadway Palm Dinner Theater – Season Opener Special $50 for the Meal & a Show!
Starting August 20th ~ Join Dean Martin and friends in a classic throwback to the old Dean Martin Variety Show. Direct from Las Vegas, Broadway Palm is proud to bring you Dean Martin Impersonator Set Abrahms to host an entertaining variety show that features great music, hilarious comedic skis and more…you never know who is going to knock on the front door of Dino's place next. Purchase Here
Sounds of "Summer" Concert Series  Doors open 7 pm
Nowhere Band | August 21st
ZStoneZ | August 22nd
Matlacha Pass Backwaters Kayak Tour in Cape Coral
Wander through some fascinating mangrove creeks, see many birds, manatees and dolphin. Learn about the critters and the ecology of the estuary. Eat lunch on the water in this tranquil area. Click HERE for more info.
Sun Splash Family Waterpark 
Open for Fun 5 days a week from 10 am – 5 pm | Closed on Mondays & Wednesdays! Special pricing on Tuesdays, Thursdays & Fridays! Purchase your tickets online. Follow them on Facebook for deals that they run throughout the month!
Got Talent?
The Players Circle Theatre and Arts Center is seeking performers for its second season, scheduled to begin in October. A variety of talent is welcome, including magicians, comedians, musicians (piano, voice, instrument), ventriloquists, dancers (cloggers, tap, flamenco, jazz or other types), or other special talents. Auditions will be held from 10 am to 5 pm, Saturday, August 29th. For more information, email: info@playerscircle.org.
Tour Sanibel Island with Tarpon Bay Explorers
Kayak & Standup Paddleboard tours along with Nature & Sealife Cruises have resumed at J.N. "Ding" Darling National Wildlife Refuge. Rentals such as kayaks, canoes, stand-up paddleboards and bikes are on a first come, first serve basis. Reservations are recommended for guided kayak, paddleboard and boat tours. **FREE GIFT** for those who travel to Tarpon Bay Explorers via bike for their Rentals, Tours or Charters! Call 239.472.8900 and visit them online.
Farmers' Markets & Social Distancing Events
Cape Coral Downtown Farmers' Market – Open Saturdays from 8 am – 1 pm in Club Square, where it will remain through the summer!
Cape Coral Farmers' Market at Cape Harbour – Open Sundays from 9 am – 1 pm
Surfside Sunshine Farmers' Market – Located in the Shops at Surfside, NW corner of Veterans Parkway & Surfside Boulevard will be open every Tuesday from 8 am – 1 pm.
Vendors  at the above locations will offer produce, foods, soaps & pet foods.  Visitors are asked to wear face masks and maintain social distancing recommendations.  Additional staff will be stationed at the markets to encourage people to follow social distancing guidelines.​
Alliance Market – The Alliance for the Arts GreenMarket is open to the public from 9 am – 1 pm every Saturday, with added precautions & following CDC guidelines. The Wednesday drive-thru pickup service initiated in response to COVID-19 will also remain in operation. Located at 10091 McGregor Blvd., Fort Myers.
Local Roots Online Farmers' Market – Offering curbside pick-up or delivery from vendors.  Go to www.localrootsonlinefarmersmarket.com to order.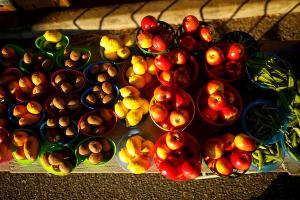 Museums & Zoos
Cape Coral Historical Museum 
A tribute to local first responders, showcasing the history of the Cape Coral Fire Department, Cape Coral Police Department, Cape Coral Hospital and Cape Coral Parks, along with personal items and stories from those who have served through the years. This tribute at the Cape Coral Historical Museum, located at 544 Cultural Park Blvd in Cape Coral and runs through August 22nd.
C'mon! Golisano Children's Museum of Naples
Did You Know? Teachers with a valid current school ID in Collier, Lee, Glades, Hendry and Charlotte County get in for FREE? Visitors are required to obtain tickets online. For more details, click HERE.
IMAG – Did You Know That? The IMAG is now offering Zoom Birthday Parties! Let them help you create a fun and unique virtual birthday party experience for your birthday child! Click HERE for more info!
Edison and Ford Winter Estates – Come tour the historic homes, botanical gardens, garden shoppe, museum and laboratory. Visitors will be required to wear a face covering. (Available for $.50)
Naples Zoo is open, for timed visits. Click HERE before you go.
Naples Botanical Garden – come tour the Gardens and as a bonus, see the art exhibition in Kapnick Hall celebrating Arsenault's love and passion for Naples Botanical Garden. Get your timed tickets here.
Shell Factory Nature Park – Come check out their new carousel ~ just $1/ride! You can also purchase special fun park packages online.
Recreation at Home
Virtual Game Night – Make every game night an EPIC game night! Let's Roam has taken their mission virtual, helping people explore, discover, and connect through a one-of-a-kind video platform. Combining crazy-fun games with embedded video chat software for a game night experience that will level up your joy! Five rounds of fun will take you through: Trivia, Charades, Let's Draw, Trivia About You, and Drinking Games. And what's even better, is it's FREE! Learn More
Alliance for the Arts – Take a painting class with Terry Lynn, or take a Draw with Charcoal class – all from the comfort of your home! Possibilities are endless! Check out their calendar of events!
Lee County Visitor & Convention Bureau has just launched a podcast, or better said, a Shellcast. Tune in and listen to a variety of interviews to educate & entertain you!
Stay At Home Storytime – Lee County Library System will post new story times every Wednesday at 10 am on YouTube, be sure to check it out!
Tree Talk – August is Tree Check Month – Getting your trees ready for the hurricane season and selecting wind resistant trees. Register for the August 20th webinar HERE. Learn about tree health and the important role arbor care plays in protecting your property.
Ah-Tah-Thi-Ki Museum Virtual Tour – This "walk-thru" includes a 17-minute film and showcases the Seminole history. Visit the website for more info. www.ahtahthiki.com
I hope you'll join me in doing what we can to get our community safely back in business.  Stay Calm, Stay Kind, Stay Safe.