Aubuchon Team of Companies Makes Top 500 List
September 24, 2020 | Company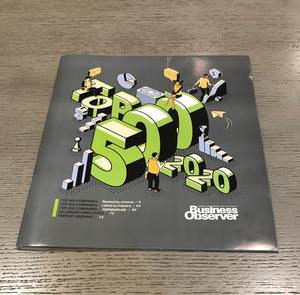 As part of the Aubuchon Team of Companies, Miloff Aubuchon Realty Group is honored once again to be featured in the annual Business Observer Top 500 issue.
What are the 500 largest companies on the Gulf Coast? Which are the fastest growing? The largest employers? How about what's the top company in any given industry?
It's all inside this year's Top 500.
The 2020 Top 500 ranks the largest 500 companies from nine counties from Polk to Collier, by revenue, and includes a valuable listing of those companies' contact information.
Click on this link to see the digital edition.
https://bit.ly/30m2XRJ