Hometown Heroes Housing Program
July 6, 2022 | Events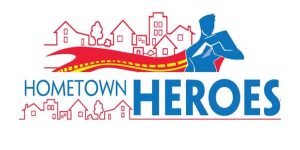 Miloff Aubuchon Realty Group and Mortgage1 join forces to educate first responders and frontline service workers in our community who may qualify for this new housing assistance program.
Join us on September 14th at 5:30 pm for this informational session where you'll learn if you're eligible for this Florida program for first-time, income-qualified homebuyers who want to purchase a primary residence in the community in which they work and serve.
• 50+ frontline occupations qualify (law enforcement, firefighters, educators, healthcare professionals, childcare employees, active military or veterans, and many more)
• Down payment & closing cost assistance up to $25,000
• Lower mortgage rates and additional special benefits
FREE event but registration is required.  Seating is limited so reserve your spot today!
Questions? Contact us at info@miloffaubuchonrealty.com.
Hometown Heroes Informational Session
September 14, 2022
5:30 pm – 7:00 pm
4707 SE 9th Place | Cape Coral
Printable Hometown Heroes Event flyer