Andrew Haynes Joins Miloff Aubuchon Realty Group
March 9, 2023 | Company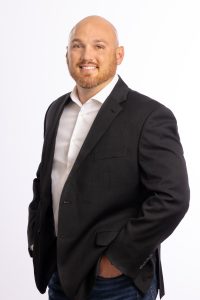 Andrew Haynes is a Florida native; he grew up in the Southwest area. Andrew attended Ida Baker High School in Cape Coral. He then attended Florida Atlantic University in Boca Raton and graduated with a Political Science degree.
Andrew has been an entrepreneur for the past 8 years, owning two locations of the uBreakiFix franchise. He successfully built those businesses from the ground up. From this, Andrew developed strong organization and management skills.
Andrew considers himself a dedicated and hardworking agent; he will do everything he can to fight for the outcome YOU desire with speed and professionalism. His expertise and knowledge stems from his engagement across many areas of Cape Coral and Fort Myers. Andrew focuses in residential real estate and enjoys every aspect of it. His main goal is to satisfy his client's goals, whether that's buying or selling their homes.
In his spare time, Andrew likes to enjoy the local outdoors by fishing, dirt bike riding, and mountain bike riding. Traveling across the United States is a must for Andrew. He also loves spending time with his family and two dogs. Andrew has attended the Annunciation of the Greek Orthodox church most of his life and enjoys volunteering at different church events.
Let Haynes take the reins!