Ellen Stinson Joins Miloff Aubuchon Realty Group
March 14, 2023 | Uncategorized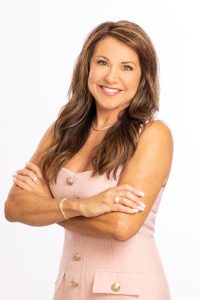 Ellen Stinson is originally from Ballwin, Missouri. She moved to Fort Myers in 1989 with her family. Ellen is a first generation Greek, born in the United States and can speak Greek fluently.
Ellen received her real estate license in 2013. Living and boating in Southwest Florida for over 30 years has given Ellen an extensive knowledge of Cape Coral and its surrounding areas. For the past 3 years, she has specialized in the areas of Fort Myers, Bonita Springs and Naples. Her clients often call her a one-stop shop because she always strives to handle anything that her client needs. Ellen loves that Miloff Aubuchon Realty Group shares the same philosophy.
Ellen enjoys cooking, boating, and anything that involves being near the water. Ellen has three sons; her oldest son is in the car sales business and her middle and youngest son are in the Air Force.
Ellen's strong desire is to make her home, your home!