What's Happening in Southwest Florida – March
Make the most of March with this list of What's Happening in Southwest Florida.
Broadway Palm Dinner Theater (Buy your ticket here):
Jersey Boys | The Broadway Musical | Now thru April 9th | Discover the secrets of how four men work their way from the streets of New Jersey to stardom.
Sidney & Berne Davis Art Center:
New art exhibit every month from local to world-renowned artists. Exhibits are open from March 3rd – 24th. Call ahead for gallery hours for other times, 239.333.1933. $1 Donation Entry Fee. This month's exhibits feature:
Her Story | This exhibition invites you to consider, interpret, and acknowledge women's experiences through art.
Salvaged Sunshine  | This exhibition showcases art through recycled materials, found objects, donated trash and other drawer contents.
Barbara B. Mann Performing Arts Hall | Click here for more information & shows:
Beatles vs. Stones | March 3 | 7:30 PM | The Beatles vs. Stones has become the world's greatest tribute concert.
Million Dollar Quartet | March 21 -26 | Million Dollar Quartet is a thrilling musical of roll and roll featuring Elvis Preslet, Johnny Cash, Jerry Lee Lewis, and Carl Perkins.
EVENTS
SWFL Lee County Fair | Now thru March 5 
The Southwest Florida & Lee County Fair will be held at Lee Civic Center/Fairgrounds. Regular admission at the gate will be $10 per adult and $6 per child. Enjoy livestock shows, crafts & contests, rides & so much more! Click here for more information.
Bonita Springs Boat Show | March 2 – 5 | 10 AM – 5 PM
The 34th annual Bonita Springs Boat Show will held at the Bonita Springs Poker Room on Bonita Beach Road. There will hundreds of boats on display to meet every budget. In addition to boats, you will find marine accessories, engines, electronics, boat lifts, services, and how-to-boat information! For more information, click here.
Pride Cape Coral | March 4 – 5
Cape Coral's 5th Annual Pride celebration happens on SE 47th Ter, between SE 9th Pl & SE 11th Pl. Admission is free on Saturday. This includes the annual parade, street performers, Vendor Village, live entertainment, carnival games & more. Sunday is a ticketed event featuring local acts. For more information, click here.
Yappy Hour at Bell Tower Shops | March 10 | 6 PM – 8 PM
The area's largest pet-friendly social hour, providing an evening of fun for pet lovers and their four-legged friends. Yappy Hour runs from 6 – 8 PM, the second Friday of every month (weather permitting) in center court of Bell Tower Shops.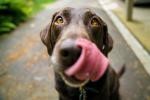 March in the Park | March 11 | 9 AM – 3 PM
March in the Park is a plant and garden art sale, the major fundraiser of Garden Club of Cape Coral. The event will have more than 1,000 plants, grown by club members & more. There will be over 30-50 vendors with many creative offerings. Located at Jaycee Park in Cape Coral. FREE admission! Click here for more information.
South Cape St. Patrick's Day Trolley Event | March 17 | 7 PM – 11 PM
Enjoy a festive trolley event with exclusive drink specials! Ticket are $20-25 per person. This includes a wristband and passport to board the trolley, specialty drinks for $2.50 each, unlimited rides on the trolleys, St. Patrick's Day swag & giveaways, access to the official photo booth, eligibility to win prizes & more. Click here for more information.
Downtown Music Walk | March 17
The River District comes alive on the third Friday of every month as local musicians line the streets! Enjoy jazz to rock & roll, many genres can be heard each month. Free to the public!
Dog Show Extravaganza | March 17 – 19 | 7 AM – 8 PM
The annual Dog Show Extravaganza is at the Lee Civic Center. Parking is $10 per day. 100+ breeds of dogs are represented throughout the three day event. The show also features dogs launching themselves into a pool, dogs racing a 100 yard dash, dogs leaping in the air to catch a Frisbee, grooming, vendors & so much more! Click here for more information.
Ft. Myers Seafood & Music Festival  | March 25 | 2:30 PM – 4:00 PM
Enjoy foods cooked fresh onsite (seafood, meat, vegetarian) with a variety of side dishes. The seafood is from Florida's coastal waters, a sustainable and renewable resource. Relax and partake of great live musical performances. Admission is FREE. For more information, click here.
FARMERS' MARKETS
Cape Coral Downtown Farmers' Market – Open Saturdays from 8 AM – 1 PM in Club Square. One of the largest markets in Southwest Florida!
Mid – Cape Sunshine Farmers' Market – Open Tuesdays from 10 AM – 4 PM at Mercola Market & Café.
Lakes Park Farmers' Market – Now open every Wednesday from 9 am – 1 pm at Lakes Regional Park, 7330 Gladiolus Drive in Fort Myers. Parking is free during market hours at the park.
Coconut Point Farmers' Market – Now open every Thursday from 9 AM – 1 PM at Coconut Point Mall, 23106 Fashion Dr in Estero.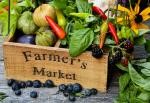 CAPE CORAL PARKS & RECREATION PARK & FACILITY STATUS
Click here for the status of open parks and facilities.
CAPE CORAL PARKS & RECREATION ACTIVITY CALENDAR
Click here for a full month of activities!
AMUSEMENTS, MUSEUMS & ZOOS ~ OH MY!
Calusa Nature Center is full of events as well. Be sure to check their calendar for their next Nature Hike or Alligator Talk!
Shell Factory Nature Park –  Purchase special fun park packages online. There is so much to do at the Shell Factory – check out their calendar.  A month full of live performances and flea markets!
Naples Zoo- On the first Saturday of every month, Collier County residents receive free zoo admission all day long. Plan your visit, click here for more information.
Sky Zone Trampoline Park – The originators of wall-to-wall aerial action! Always working to invent epic new ways to play, gather and compete. Sky Zone is a space to move, create and be yourself. And there's enough room for everyone, so all kids ~ and kids at heart ~ can play together. Come bounce the day away or schedule that special birthday celebration! Learn more here.