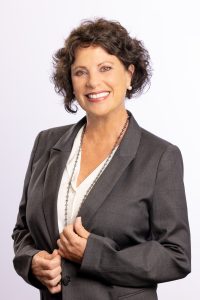 Andrea Signorelli
Andrea Signorelli: Broker Associate, PA, GRI, ACCRS, CDPE
Andrea can help you find the home of your dreams.
Andrea Signorelli lives and works in Paradise. A long-time resident of Cape Coral, Andrea spent her childhood on the Emerald Gulf Coast of Florida. She received a B.F.A. from Florida State University and an M.F.A. from the University of South Florida.
Since 1986 Andrea has been a licensed real estate broker and has based her career on understanding her client's needs. She believes that long-term rewards come from building lasting relationships with each client by listening to their wishes and placing their needs above all else.
Due to her lasting commitment and involvement in the Cape Coral real estate market, Andrea has been witness to and a participant, in the dynamic growth of the community. Andrea brings depth and understanding to the explosive growth in Cape Coral and the extraordinary opportunities it holds.
Her understanding of its history, and her active role in its future, have built a foundation that allows Andrea to offer real estate counsel of the highest quality. Over the years, Andrea has developed specific expertise in working not only with the individual buyer and seller but also with investors and managing real estate portfolios.
From Cottage to Castle, vacant land to development projects, Andrea invites you to share in her long and productive association with the waterfront paradise of Cape Coral. Contact Andrea, 239.823.6906, or asignorelli@miloffaubuchonrealty.com.