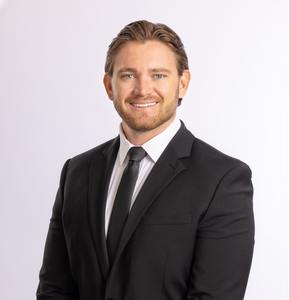 Bryan D. Keane
Florida
Bryan D. Keane PA
Bryan David Keane is a Southwest Florida native, and grew up here in a family of real estate agents. His knowledge of the area and what it has to offer as well as his understanding of our local market are just a couple of reasons that make him the top choice when looking for a real estate agent.
Bryan is one of the hardest working real estate agents in the industry, and that is what you need when looking for the right person to assist you in a real estate transaction. Whether selling or purchasing a property, Bryan will make sure that your needs are met and you have absolute satisfaction with the level of professionalism and effort put into your transaction. Getting YOU the results you want are his top priority, and his sales volume and accolades show why he is one of the top producing agents in Southwest Florida.
With extensive knowledge and experience in negotiating contracts, marketing properties, financing programs and local market research, Bryan delivers an unmatched level of expertise and customer satisfaction. Bryan treats all clients with respect, diligently listens to their goals, concisely explains the process in which those goals will be achieved, and then works relentlessly until closing.
When Bryan does have downtime from his full-time real estate career, he enjoys the local outdoors by boating or fishing, spending time with his family or travelling amongst the great United States.