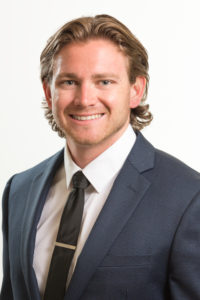 Bryan D. Keane
Florida
Bryan D. Keane PA
Bryan David Keane was born in Jacksonville, Florida. He relocated to SW Florida with his parents at the age of 4. His parents, Bryan and Rhonda, also team members of Miloff Aubuchon Realty Group, have been in the real estate business for almost two decades, managing and selling properties throughout the area. After graduating from high school in 2011, Bryan decided he too had a passion for real estate and began his career.
Bryan continues to master his entrepreneurial skills and is dedicated to ensuring his clients get the best deal possible.
Bryan says, "Miloff Aubuchon Realty Group's values and reputation are perfectly aligned with my values. I look forward to building my business and achieving my goals with the support of this company."
Bryan enjoys spending time outdoors: Whether it's hunting, boating or fishing, he loves the Florida lifestyle! One of his favorite things to do is travel, meet new people and share common interests with them.
Whether you're looking to sell your property or purchase your dream home, Bryan will guide you every step of the way. Contact him, 239.410.5331 or via email, BryanKeane92@gmail.com.